Sometimes I like to torture myself by imagining the following scenario:
The power brokers in American soccer have handed me a special contract that will seal the country's fate. They sit across from me. Familiar faces dressed in suits with name tags.
Don.
Carlos. 
Cindy. 
Devil?
Somebody says:
We asked the devil to draft the terms today. Frankly his competitive rates and sales experience make him perfect for this sort of thing.
I study the contract closely. I'm only allowed to pick one of two options:
Option A.
The USMNT will win the World Cup, but America will never adopt promotion & relegation.
Or
Option B.
The USMNT will never win the World Cup, but America will adopt promotion & relegation.
For many people this would be an easy choice — Go with A, you idiot!
But ever since I moved to Spain, I've realised how tricky it is to separate the World Cup from Pro/Rel, and vice-versa.
Macho Hércules
I always wanted to live in a place where people obsess over soccer. Where it's not treated like a sport for rich white kids and wine moms. Somewhere above the Whole Foods vibe of Major League Soccer but still safely below the real life version of Green Street Hooligans. 
In Spain, I've found that happy medium. Every week I watch the local team in town, Hércules Club de Fútbol, compete in Division 4 of Spain's eight-tiered system. 
I don't know why, but I revel in the unimpressive pageantry of this lower league club. Their stadium is but a small step above a Chernobyl ruin – a sprawling concrete egg crate encased in a thin layer of red silt. Even on game day it looks like it's seconds away from being demolished. What I'm trying to say is that the place has character.
During the action, fans chomp on sunflower seeds and hurl well-timed profanities at referees and opposing players. I'm learning a lot of colourful Spanish thanks to Hércules. Whenever I hear a new word used to describe someone's genitalia, I write it down in my phone. Knowledge is power, my third grade teacher used to say. 
Source: superhincha
At halftime the chaos usually subsides. Mothers hand out pre-packed sandwiches to their angelic children while the men escape to the balconies to chain smoke and complain. The whole scene is gritty and confusing and I can't get enough of it. 
Years ago, Hércules played in La Liga with greats like David Trezeguet and Mario Kempes, but now the club is dangerously close to falling into amateur status (after Division 5). Their ownership group is a mess and they've been marred in corruption and financial scandals since the early 2000s. They may never make it back to the top, but just knowing that technically they could, is enough reason to watch. You might even say their eventual return would take a HERCULEAN effort (I can't help myself).
But there's more. 
Hércules has a cross-town rival called Intercity who I've appropriately nicknamed Cobra Kai. Intercity was founded in 2017 by a technology mogul, while Hércules is a multi-generational club about to celebrate its centennial. But what Intercity lacks in history they make up for in ambition. They've recently become the first and only Spanish club to go on the stock exchange. Their logo looks like it was lifted from an MLS marketing meeting and many of the club's players and staff used to work for Hércules. They seem so… familiar.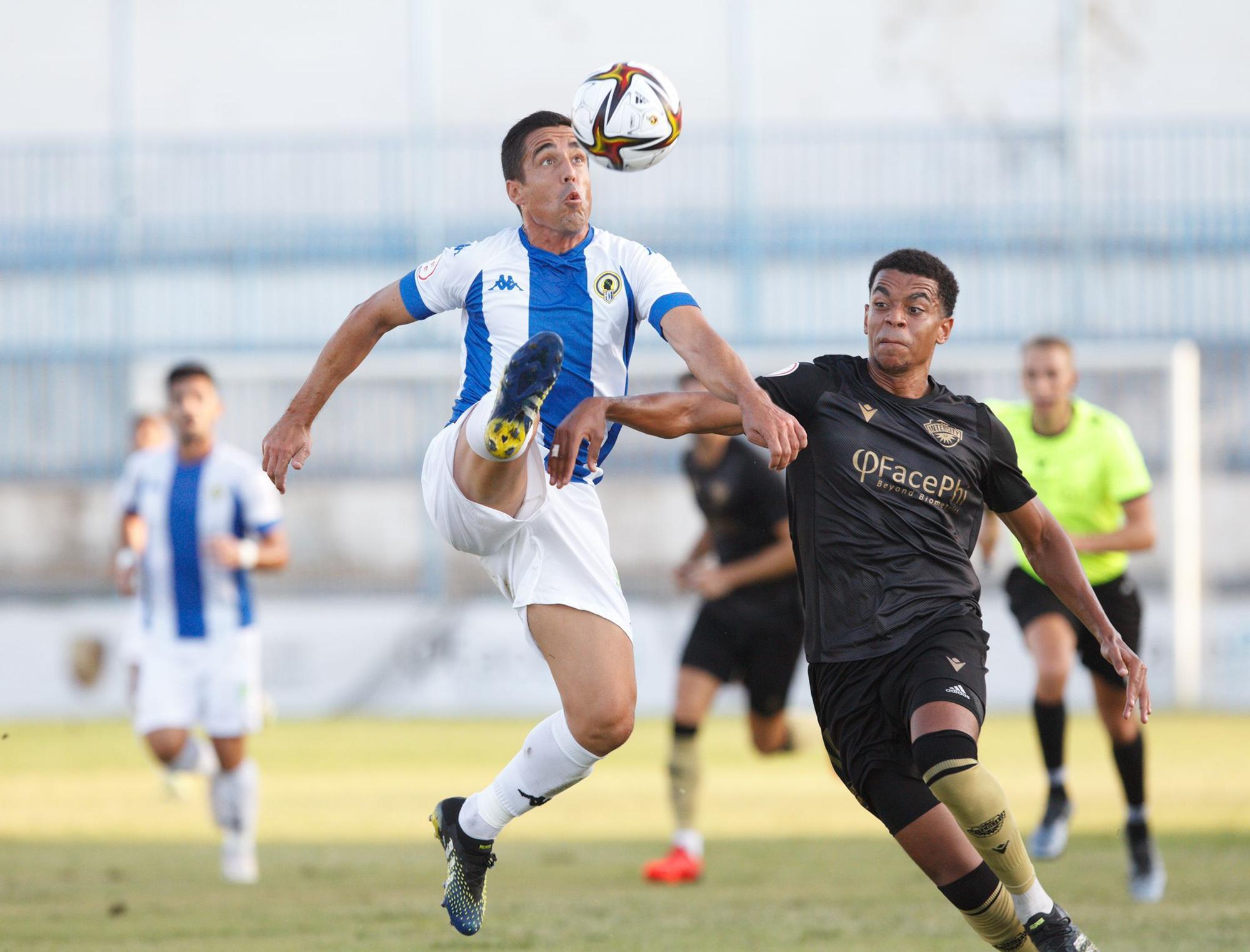 Hércules vs. Intercity
Source: Información
Watching the drama play out has me thinking about football and our place in it. Maybe a team like Intercity deserves to go right to the top without toiling away in the lower leagues of Spain? But what would an American like Dennis Crowley be able to do in a pyramid like this? His club, Kingston Stockade FC, has its hands tied behind its back because of U.S. Soccer, while Intercity is out here selling stock options and writing their own destiny with each league promotion.
Bracing for the Daenerys Effect
I know. Apples to oranges, or maybe in this case, tapas to Arby's. 
Just like high speed trains or free health care, there are some things that seem destined to remain as pipe dreams in the U.S.
Or not. 
I have to think somewhere between sending a man to the moon and convincing thousands to attend a fraudulent music festival in the Caribbean, there's enough initiative in America to open the pyramid. Why can't we manipulate Matthew McConnaughey and the other celebrity owners in MLS? They've bought into climate change, surely we could expand the scope to Pro/Rel?
Perhaps I'm searching for a causal relationship that doesn't exist. I don't think Spain's pyramid is the sole reason behind its success, but it seems at least highly correlated (stats nerds are choking on their slurpees right now, seems highly correlated?!).
The scary thing is, contract or no contract, we could win the World Cup on a fluke. It's only a month-long tournament. The right pandemic or even a bad bout of diarrhea could wipe out most of the competition. And I'd take our chances against Belgium in the final. Cue the ghost of Tim Howard. 
Source: Team USA
But what if we win before opening up the pyramid? What type of signal would that send? 
Men like Florentino Perez and John Henry don't need any more motivation to spring another Super League on us. They'll use America's victory to boost their claims that closed competitions make for better soccer. See? Without MLS, America would've never won the World Cup! Join the Super League today for a discounted price of $350 million in Dogecoin.
I don't want America's rise in soccer to signify the death of Pro/Rel. Is winning the greatest competition in world football worth it if we wind up spreading wildfire like Daenerys? 
Clubs like Hercules would be razed to the ground. Intercity would probably move to Qatar and worst of all, I'd forget all those cool Spanish profanities I'm learning.
Why can't America have nice things? Why can't we get out of our own way? Is it wrong to want an open pyramid and infinite World Cup championships?
For now, I'm just going to sit back and think about what could be. Like a happy, American, idiot.