Former Liverpool striker Robbie Fowler took his North Queensland Fury side to Western Australia to face Perth Glory in the Hyundai A-League, and Neil Sherwin was there to take in all the action.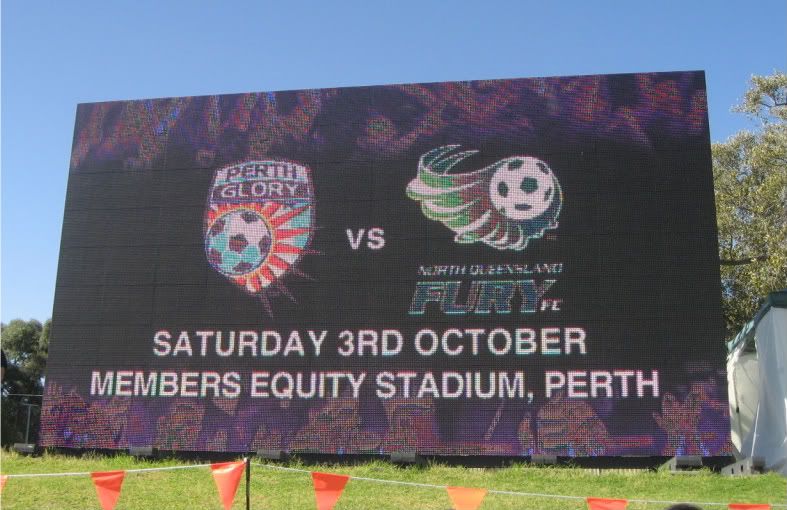 A crowd of 12,872, Glory's second highest ever, packed in to Member's Equity Stadium on a warm spring afternoon with the local side hoping to secure three points that would take them to the top of the league.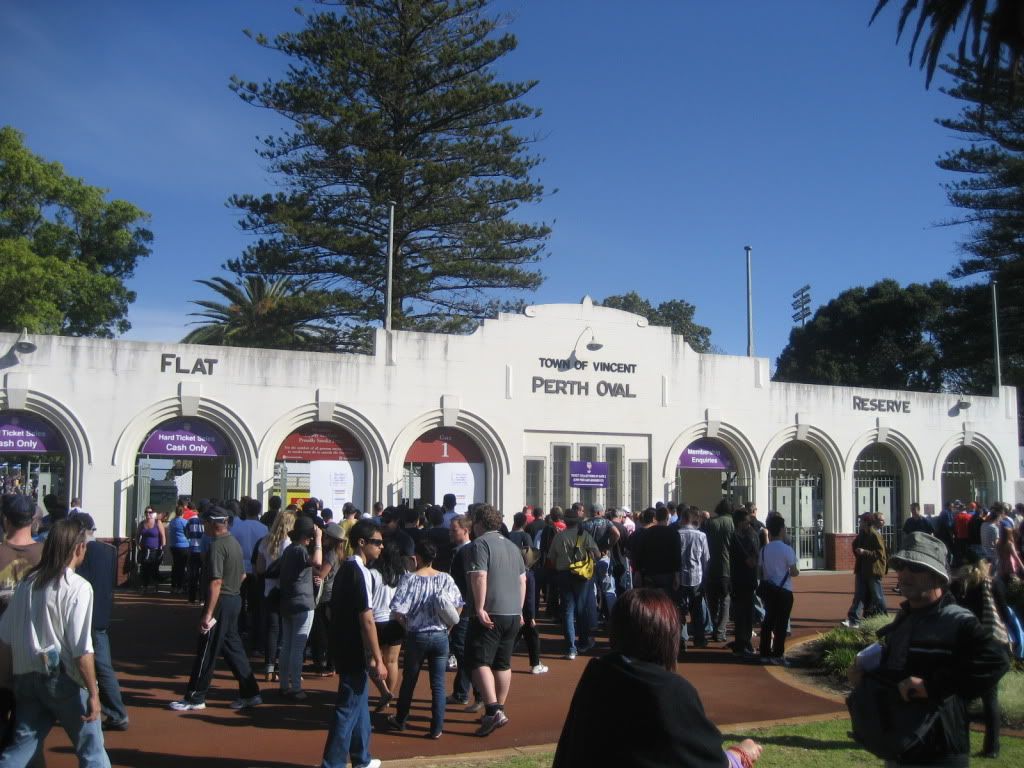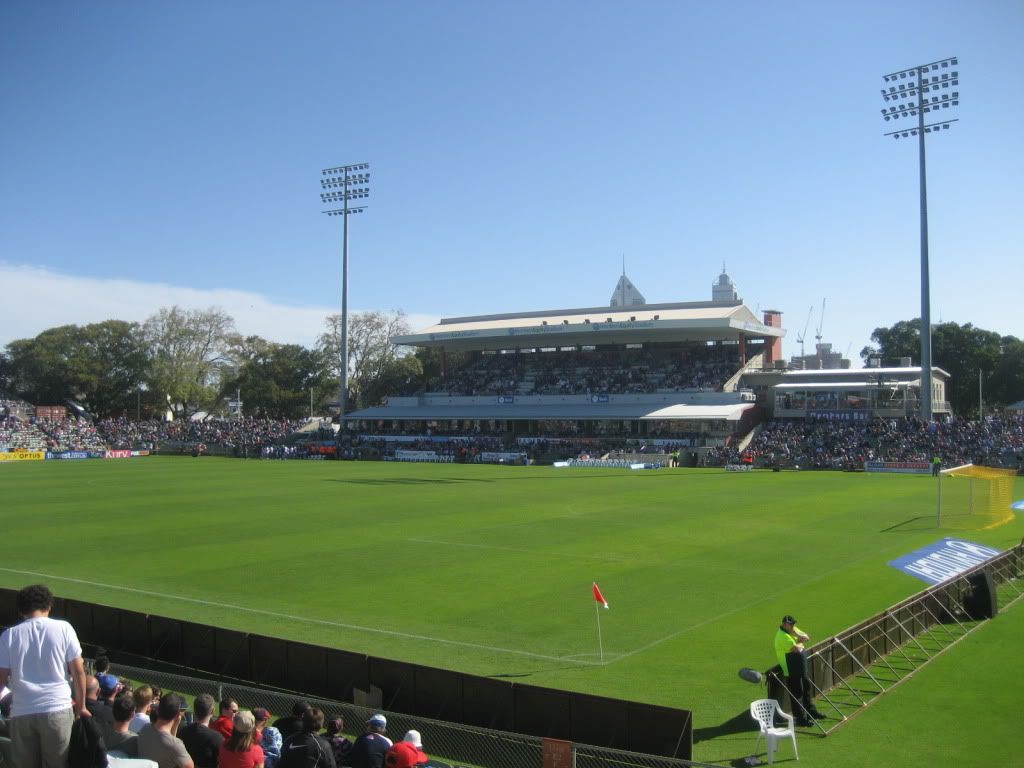 Robbie Fowler was the big draw for the game, and the Fury skipper was heavily involved in his side's attacking moves early on.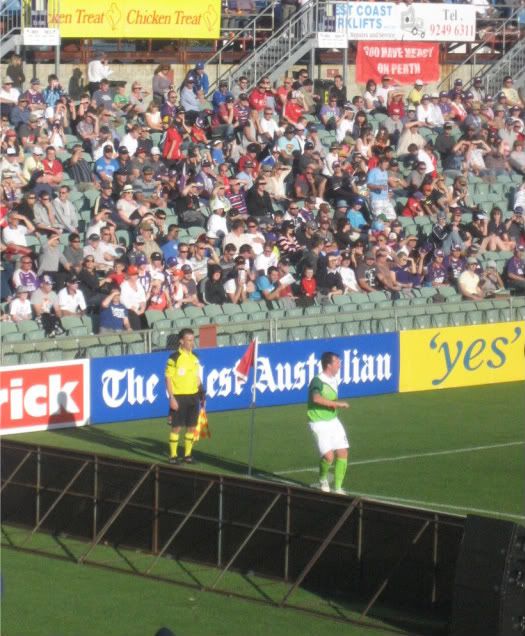 A drab first half came to life late on with the dismissal of the visitors Ufuk Talay for two bookable offences, and early in the second period, former Derby striker Mile Sterjovski opened the scoring for the hosts from the penalty spot.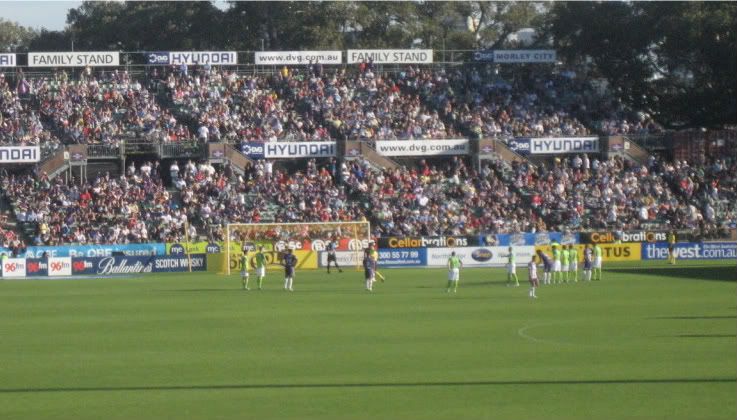 Fowler left the field after 69 minutes having failed to live up to the hype.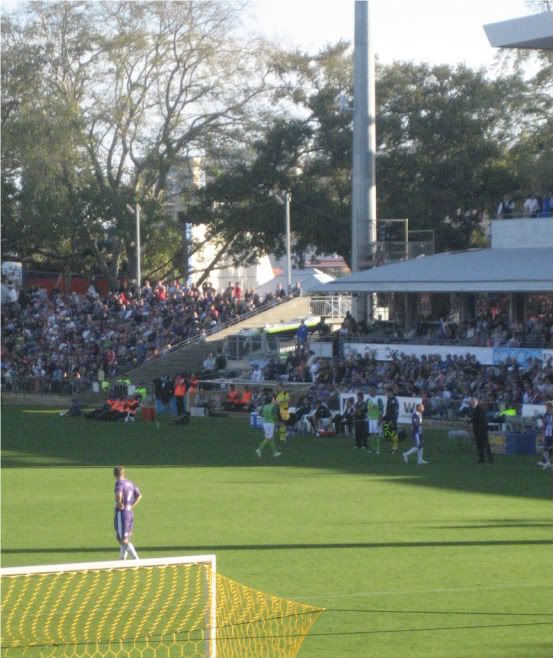 Glory looked to be heading for all three points until a controversial equaliser on 71 minutes. Goalkeeper Tando Velaphi rose highest to claim a high ball but was clearly bundled into the net by Fury's Chris Grossman. With players from both sides getting set for a defensive free kick, referee Ben Williams pointed to the centre circle, awarding the goal much to the disgust of an angry Perth crowd.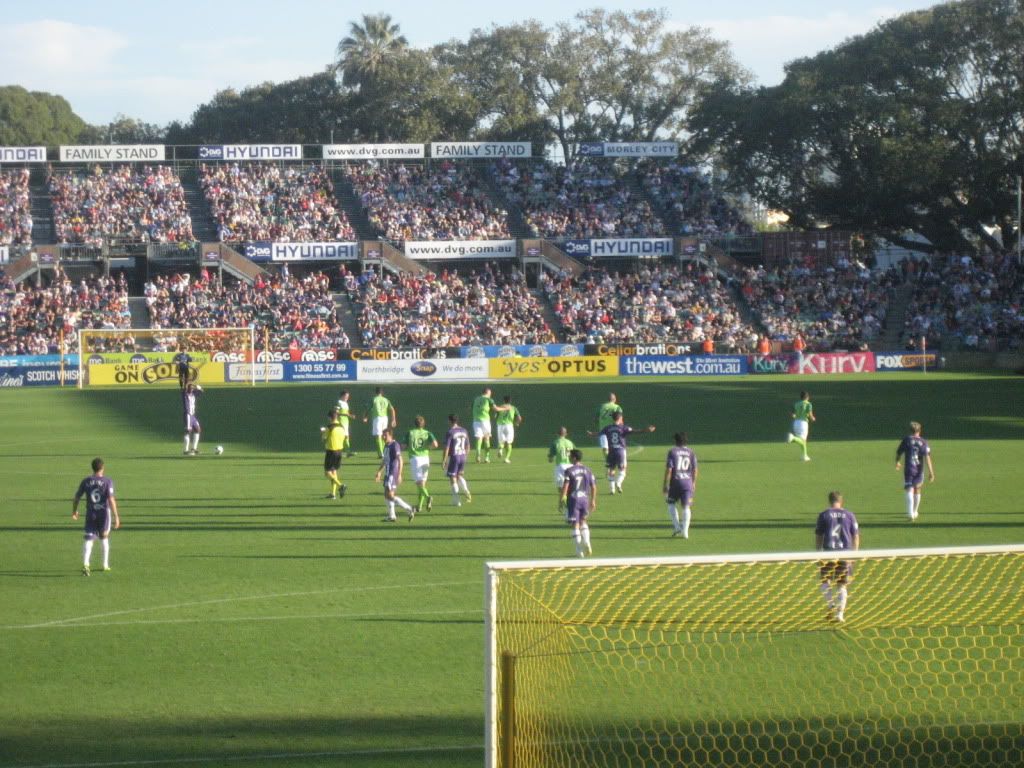 Bottom side Fury held strong late in the game and were good value for a point, though unfortunately the contest will be best remembered for its inadequate officiating.
Hyundai A-League 2009/10 – Rd 9
Perth Glory 1 (Mile Sterjovski (pen) 49')
North Queensland Fury 1 (John Tambouras 71')
Saturday, 3 October 2009 at ME Bank Stadium, Perth
Crowd: 12,872
Referee: Ben Williams

Perth Glory: 1.Tando VELAPHI (gk), 3.Jamie COYNE, 4.Andy TODD, 6.Chris COYNE, 7.Jacob BURNS, 8.Victor SIKORA, 10.Wayne SRHOJ, 14.Eugene DADI (11.Branko JELIC 75'), 16.Adriano PELLEGRINO (23.Andrija JUKIC 77'), 19.Naum SEKULOVSKI, 21.Mile STERJOVSKI
Substitutes not used: 12.Scott NEVILLE, 20.Aleks VRTESKI (gk)
Yellow Cards: Victor Sikora 44', Jacob Burns 45+1', Eugene Dadi 72', Wayne Srhoj 83'
Red Cards:
North Queensland Fury: 1.Paul HENDERSON (gk), 2.Robbie MIDDLEBY, 3.Chris TADROSSE, 4.Scott WILSON, 6.Ufuk TALAY, 8.Shane STEFANUTTO (7.Jason SPAGNUOLO 33'), 9.Robbie FOWLER (24.Dyron DAAL 69'), 12.Jack HINGERT (14.Chris GROSSMAN 60'), 18.James ROBINSON, 19.Daniel MCBREEN, 21.John TAMBOURAS.
Substitutes not used: 20.Justin PASFIELD (gk)
Yellow Cards: Ufuk Talay 25', Ufuk Talay 45', John Tambouras 58', Jason Spagnuolo 85'
Red Cards: Ufuk Talay 45'