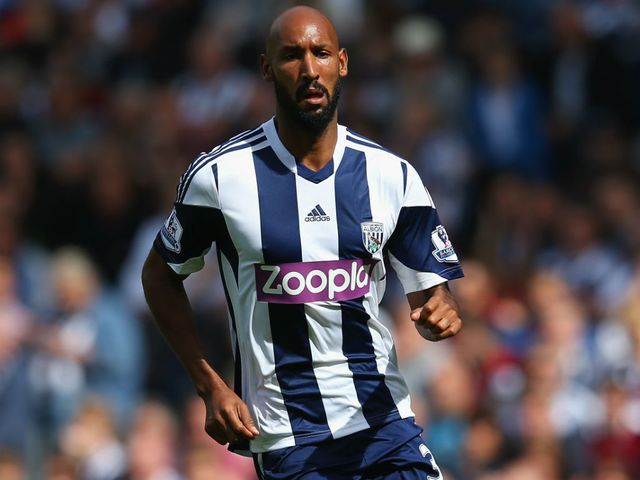 When West Bromwich Albion signed journeyman Nicolas Anelka this summer, it looked to be a big risk by Steve Clarke. The 34 year old had been let go by Chelsea, moved on to Shanghai Shenhua and had a bad five months at Juventus before eventually finding himself at The Hawthorns, back in the Premier League.
Anelka, though looking short of form and on high wages, did look to be silencing his critics during pre-season, managing to bag seven goals. These were, of course weaker opponents to what Albion would be facing in the league.
On the opening day of the season, the Frenchman failed to make an impact in a loss to Southampton which would have been concerning but no time to be hysterical. A few days later, Anelka had serious thoughts about retiring after a close friend and agent of his passed away. Steve Clarke managed to convince him to stay on and continue playing for the club.
After a 0-2 loss to Swansea, Albion had a busy deadline day and snapped up Stéphane Sességnon, Victor Anichebe and Morgan Amalfitano from Sunderland, Everton and Marseille. Showing major signs of improvement after wins against Sunderland and Manchester United, it's the new signings that have made the difference.
Anelka has shown signs of having a good football brain but with the strong squad Albion now have, Anelka may end up being a liability. In the games Anelka has been unavailable, we have learned the team can cope very well without him. Particularly in the 1-2 win at Old Trafford, it was Amalfitano, Sességnon, Anichebe and the young  Saido Berahino that made the difference and got the victory.
In the recent fixture when Arsenal payed a visit to The Hawthorns, Anelka showed signs of improvement in the lone striker role in front of Sességnon. Two times in the game, he was gifted with stellar opportunities to net against hid former team but failed to finish. This was concerning, as everyone knew the Chelsea, Bolton, Arsenal or Manchester City Anelka would have buried these golden chances. Shane Long replaced Anelka for the remaining 20 minutes and looked much livelier and devoted to the cause, which Anelka may not have done so well.
Though Anelka was signed to replace the goals loan star Romelu Lukaku brought to the table, that hasn't kicked in as of yet. That's not to say Albion don't have goals in their team, in fact, there may be better firepower in the team beyond the number 39. Amalfitano, Sességnon and Scott Sinclair are all an attacking threat from the midfield, while a partnership between Long and Anichebe may be very effective up front with last year's Championship Player Of The Season Matej Vydra coming back from injury after the international break.
Up next for West Brom is Stoke City, a team that would be considered an easy, definite win after results like beating Manchester United and holding the in form Arsenal to a 1-1 draw. If Anelka ever wanted to make a proper mark, he could pop up with a goal or two at the Britannia Stadium.
The Frenchman will more than likely retain a first-team place in the squad, possibly because of his wage or reputation but nonetheless, it's up to him to be worthy of that place and start giving his all for the team.
It would be great to see him succeed and have a good season at what will probably be his last ever club out of many but at the moment, he's taken up a similar style of play to Dimitar Berbatov which only really works if you're hitting the back of the net and that's what Anelka has to start doing.