For a club that spent the vast majority of its history in the Spanish fourth-tier (44 out of 82 seasons), and even sank to the regional divisions in the late 1990s, Girona FC have made a promising start to their first ever top-flight season in La Liga.
For most newly promoted clubs of a similar stature, looking at the historical precedents, survival for very long in La Liga is extremely difficult to achieve.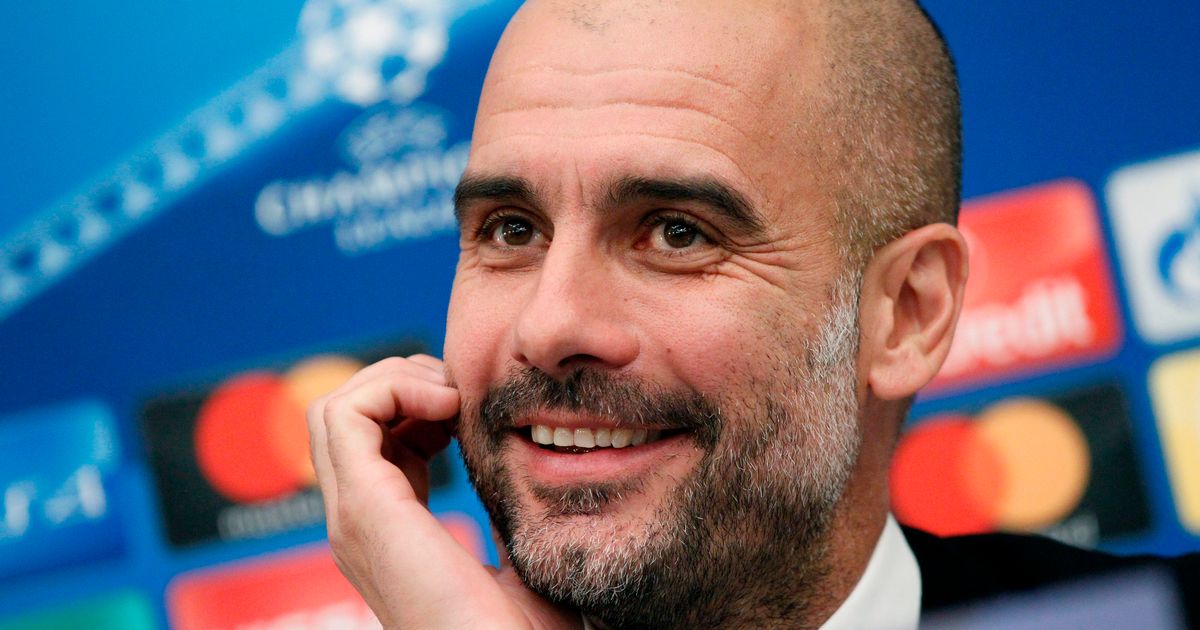 Image Source: Zesty Man City via Twitter
However, in August of this year, Girona received a massive boost to their chances with the formal backing of Manchester City, one of the wealthiest clubs in the world; the Sky Blues are favourites to be crowned Premier League champions with football odds of 1.16. Nonetheless, with every week that goes by, this is becoming even more certain as Pep Guardiola's side look stronger than ever.
City Football Group purchased a 44.3% stake, matching the 44.3% stake held by Girona Football Group, led by Pere Guardiola, the brother of Manchester City manager, Pep Guardiola, effectively making the Catalan club a subsidiary or 'feeder' of the English club. The deal is said to have cost as little as €7m between the two groups, with both clubs set to benefit.
In Spain, the vast majority of professional clubs also have B teams, most of which play within the competitive league system. The respective B teams of FC Barcelona and Sevilla FC – for example – are currently as high as the second tier of the Spanish football ladder, with those of many others featuring in the third tier.
This system is regarded as an intrinsic part of developing young footballers in Spain, affording them an opportunity to play genuinely competitive football, before making their next step to the first team.
At the start of 2017, Pep Guardiola criticised the Premier League B, the reserve team system in England, suggesting that a similar approach to Spain should be adopted.
For someone who, both as a player and manager, was blooded in the B team of the famous La Masia system at Barcelona, it was clearly a subject close to his heart
Premier League B teams have started competing in the Johnstone's Paint Trophy this season, but it's unlikely they'll compete in the English league system anytime soon.
In the shape of Girona, Guardiola and Manchester City now have the B team they wanted, albeit in a different country. No sooner was the ink dry on the official purchase and partnership between the two clubs, a flurry of new loan signings arrived at the Montilivi stadium.
Five in total so far, including talented young Colombian forward, Marlos Moreno, who spent last season on loan at Deportivo La Coruña.
After this season at Girona, Moreno will have spent two years in Spain and be eligible to apply for a Spanish passport. In theory, this means he won't then require a work permit ahead of any return to England, which is another useful reason for having a Spanish feeder club.
Another player who could appear at the Etihad next season is Pablo Maffeo, who is in his third loan season now at Girona and is greatly impressing the City scouts in habitual attendance.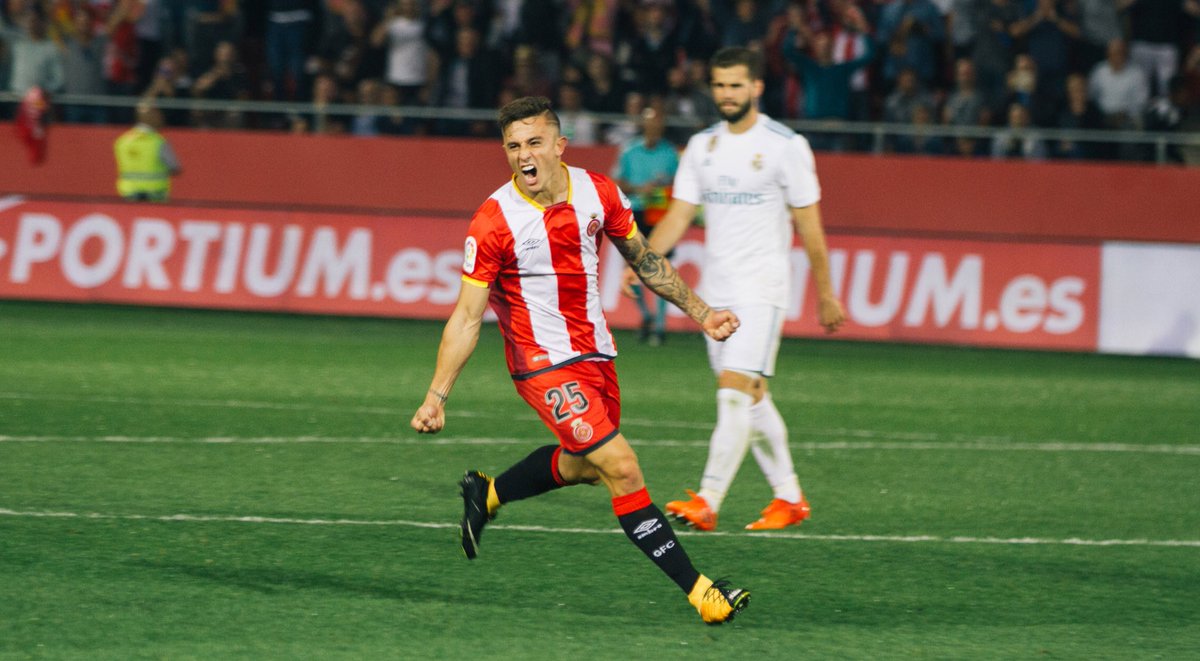 Image Source: Girona FC via Twitter
It's quite easy to think this is all about Manchester City, when Girona has its own club history and identity. Although some fans expressed initial concerns those things might be lost, the majority have embraced their ties to the English giants.
Last season, there were City players on loan that helped the team win promotion. Now, with an official relationship firmly in place, more loan players have arrived to help them stay in La Liga, and few fans would renounce watching their team take on the Spanish elite every week.
And they don't come more elite than the mighty Real Madrid, who Girona stunningly defeated 2-1 at Montilivi on 29th October, producing arguably one of the greatest single moments in the club's history.
The timing of that game and outcome couldn't have been more perfectly timed for the locals, given the political backdrop to the encounter.
Hot on the heels of the Catalan independence referendum, which was rejected by the Spanish government and international community, chants of "freedom" were accompanied by banners and pro-independence flags in the crowd.
One can only imagine that Pep Guardiola will have been watching with pride. Not only did his B team produce a marvellous result but, given his political and pro-independence views, it will have been a moral victory against the 'oppressors' from the Spanish capital.