After struggling to field a team for the last number of weeks, Ruining Football now boasts a full compliment of players for this gameweek.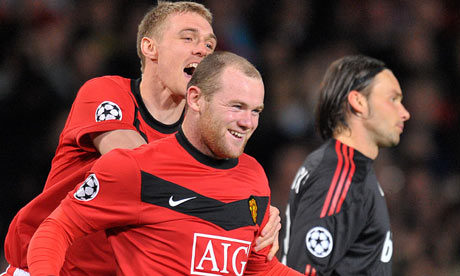 It feels weird not having to scrape a team together, and if anything it has been difficult to pick a team because there are too many players that could do a job.
Aston Villa's double gameweek makes their players an obvious choice for inclusion, and we have replaced Wolves' Jody Craddock with James Collins.
He joins fellow team mate Carlos Cuellar in the team, and while having two defenders from the same team is quite a risk, if they keep two clean sheets it will have been well worth it.
The only injury doubt at the moment is Cesc Fabregas and as a result the captaincy has been handed over to Manchester United's in form striker Wayne Rooney.
He is one of three United players in the side alongside Darren Fletcher and Patrice Evra, and they could all score highly at home to Fulham.
The return of both Didier Drogba and Carlos Tevez after a week off is a massive boost and, along with Rooney, they make up an extremely potent forward line.
Joe Hart takes over from Thomas Sorensen in goal due to Birmingham City's good home record and is joined by Roger Johnson in the side, though Lee Bowyer drops to the bench alongside Stoke's Matthew Etherington and Portsmouth's Jamie O'Hara.
Last week's points haul of 38 points wasn't too bad considering only eight players actually played.
Fabregas started so well as captain, scoring in the first half for Arsenal, but limped off shortly after.
Defenders Leighton Baines and Patrice Evra chipped in nicely, while Jamie O'Hara picked up an assist and two bonus points for Pompey.
The team currently sits in 39,667th position out of a total of 2,283,731 teams.
Team for Gameweek 30 –