The Fantasy Football preview is a little early this week due to the Easter break, and there's a new chief in town as Ruining Football get set for the last few gameweeks.

Gameweek 32 saw managers split into two groups – those who had Frank Lampard and those who didn't. Guess which group I was in.
Lampard's haul of four goals plus three bonus points saw him hit 58 points as skipper. That's more than my entire team managed in total.
The lack of both Wayne Rooney and Didier Drogba was a killer, especially when the captaincy defaulted to Cesc Fabregas who contributed a whopping three points.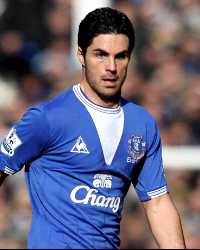 Not for the first time, Carlos Tevez was the saviour thanks to his superb hattrick at home to Wigan on Monday which saw him finish with 16 points.
James Collins was responsible for scoring minus points, though both Thomas Sorensen, Patrice Evra and Leighton Baines put in solid performances to pick up the slack.
We scored 51 points overall, and that would have been a decent score were it not for Lampard.
Injuries to both Rooney and Torres have forced a re-think this week with Fernando Torres coming for the Manchester United striker.
Everton midfielder Mikel Arteta replaces Fabregas. He was rested as a precaution last week but should return this week for the favourable matchup with West Ham at Goodison Park.
Manchester City travel to Burnely with Tevez taking the captain's armband, while team mate Adam Johnson gets another chance to justify his selection.
Jamie O'Hara returns having been ineligible for Portsmouth's game against Spurs, and the back three of Evra, Collins and Baines remains unchanged in front of Sorensen.
The team currently sits in 51,287th place out of a total of 2,298,719 teams.
Team for Gameweek 33 –