With the Airtricity League entering its second round this week, Craig Gibson joins the BackPageFootball team to discuss all things League of Ireland.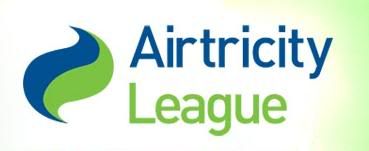 Setanta Cup action this weekend means last year's top two, Bohemians and Shamrock Rovers, don't play until Tuesday night with Bohs away to UCD and Rovers hosting neighbours St. Pat's in a tasty Dublin derby. We're only in the second week of the season but it already looks like a 'must not lose' game for Rovers as a defeat would leave them five points behind the Saints and, potentially, Bohemians.
Rovers' home form let them down at crucial stages last season and ultimately cost them the league, although they did manage to do the double over Pat's in Tallaght. The Hoops were over-reliant on star striker Gary Twigg for goals last season and they will be desperately hoping the Scot doesn't turn out to be a one season wonder. Pat's will be full of confidence after last week's win over Galway and boss Pete Mahon knows a good start to the campaign is vitally important for his new-look side.
Champions Bohemians won't have it all their own way at the UCD Bowl with both sides looking to make it two wins from two. The students were far too good for Drogheda last week but Tuesday's game should give us a better idea of what they're made of. Bohs were fortunate to grind out a win last week and it will be interesting to see if Pat Fenlon gives new signing Mark Quigley another chance to prove his worth after an unimpressive debut against Sporting Fingal, or whether he promotes Rafael Cretaro to the starting line-up.
In tonight's matches Seán Connor's first home game in charge of Galway sees his side take on Bray Wanderers. Both clubs lost their opening game without scoring a goal and will be desperate to get off the mark this time around. Eddie Gormley's charges are the bookies' favorite for the drop but they deserved at least a point against Dundalk and the Seagulls won't make it easy for Galway. Sporting Fingal host Sligo Rovers in a repeat of last year's FAI Cup final. This looks to be the most intriguing game of the week as both sides are strongly fancied to challenge for a European place at the very least this season. Both managers felt their side deserved more than they got last week and they were probably right. Sligo missed several good chances to take all three points against Shamrock Rovers and Fingal were undone by a terrible refereeing decision.
Sunday's derby between Dundalk and Drogheda will be broadcast live on RTE Two. Drogheda can surely only improve on last week's awful performance against UCD and their fans will be hoping their local rivals bring out the best in them. Anything can, and usually does, happen in a derby of course but with home advantage Dundalk will be confident of making it two wins from two.
Air Play To You
What an incredible job Martin Russell has done at UCD. As if winning the First Division ahead of Sporting Fingal, Shelbourne and Waterford wasn't enough, the students began life in the top flight with a 3-0 nil win away from home that even Drogheda boss Alan Matthews admitted could have been even greater. Russell has his young team playing nice, attractive football as well and they look more than capable of staying in the division.
Honourable mentions: Liam Buckley for his refreshingly honest rant after his side's unlucky defeat against Bohs and RTE's decision to interview the two managers at various stages during their live match – a clever addition which should prove interesting as the season progresses.
Bad Air Day
Let's not beat about the bush, referee Derek Tomney's decision to award Bohs a penalty for Keith Quinn's 'challenge' on Anto Murphy was an absolute joke. Tomney then let the furore over the penalty get to him and he made a number of bizarre decisions towards the end of the match, none more so than when he booked Conor Powell after the Bohs left back had clearly been fouled himself.
Honourable mention: The MNS panel for claiming that Galway's Stephen O'Donnell didn't deserve to be sent off because his dive was near the half way line. A dive is a dive lads, no matter where it takes place.