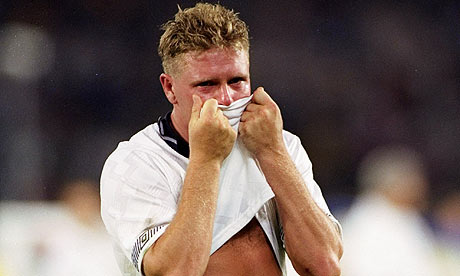 While the previous World Cup winners of Uruguay (1966 vs 2010), Italy (1982 and 2006 vs 2002), Germany (1982), Brazil (1950), Argentina (1978 and 1986), France (2006) and Spain (1982) have had their fair share of incidents, luck and controversy going into/at the world's biggest tournament over the years, no other nation in world football has matched the soap opera of England's football team from 1970-2010.
After all, considering the manner of England's pivotal third goal in the 4-2 final win over West Germany in 1966, when Geoff Hurst's infamous volley led to one of the most debatable refereeing decisions of all-time, which more than compensated for Wolfgang Weber's apparent handball in Germany's last minute equaliser in normal time, it seems footballing karma, amongst a host of other factors, is having its undying revenge on the Three Lions. After all, was winning the World Cup in 1966 a fluke occurrence for England and something that long-term, proved more burdening and detrimental then had they not won it? Crudely, should a nation, regardless of it being the innovator of football, with a population of 51 million be consistently expected to compete in the same league as Italy (61 million), France (66 million), Germany (82 million) and Brazil (191 million)? After all, despite the incessant and re-occurring pre-tournament hype over the years, since England first entered the World Cup in 1950, the only time that they progressed to the last four in the twelve (leaving out the 1966 win, which makes thirteen) other World Cups they participated in was in 1990 under Sir Bobby Robson.
Also, as Jonathan Wilson puts it, Sir Alf Ramsey's success and pragmatic way of playing football, with a focus on spirit, heart and functionality, set the tone for the future years. Regardless of Ramsey's use of Bobby Charlton, the likes of Nobby Stiles, Martin Peters and Geoff Hurst epitomised, while still being exceptional footballers and without even mentioning Graham Taylor's bizarre 1994 crop that failed to qualify or the stars in Sven-Göran Eriksson's 2006 'Dream Team', what would become the functional and team-driven English player: Paul Mariner (1982), Steve Hodge (1986), Derby's Mark Wright (1990, a surprising selection over Arsenal's Tony Adams but it did admittedly prove a masterstroke), Darren Anderton (1998), Nicky Butt (2002) and Emile Heskey (2010).
1970 saw England as one of the tournament's clear favourites and as the Times' John Hennessey put it at the time, "only a run of bad luck could stop them triumphing in Mexico." It duly did with two notable incidents: Bobby Moore's false arrest in the Bogotá Bracelet scandal in Colombia in the days before the World Cup, which undermined Ramsey's pre-tournament preparations in their base in South America, and Gordon Banks being struck down with food poisoning before the quarter-final against Germany, which led to the inexperienced, as a starter at international level, 29 year old Peter Bonetti deputising against Gerd Müller et al. Ramsey failed to qualify England  for the 1974 World Cup, losing out to Poland, and Don Revie fared no better in attempting to qualify for the 1978 World Cup, narrowly losing out to Italy on goal difference.
Up stepped West Ham's legendary manager Ron Greenwood in 1977. Ramsey and Revie had also failed to qualify for the 1972 and 1976 European Championships respectively, but Greenwood achieved Euro qualification in 1980 (went out in the group stages). Greenwood seemed a perfect fit for the Three Lions, having managed to bring through pivotal future England internationals like Bobby Moore, Geoff Hurst, Martin Peters and Trevor Brooking in his thirteen-year spell as manager of West Ham – defining the Hammers as 'The Academy of Football.' Injuries to the talismanic pair of Kevin Keegan and Brooking had sent England to Spain in 82' as tournament outsiders and even though the Three Lions finished unbeaten, aided by the old tournament layout of two group stages, they failed to progress into the semi-finals. Then came the Sir Bobby Robson era and having failed to qualify for Euro 84', Robson was under immense pressure, despite previously doing a stellar job with Ipswich, to match or better Greenwood's achievements in 1986.
Having dropped the prolific Keegan and offered his resignation after the Euro 84' tournament, Robson's decision to play Brian Robson, who played in a harness due to a dislocated shoulder suffered before the tournament began, epitomised the pressure he was under. Robson re-injured his shoulder against Morocco, a game that included captain Ray Wilkins becoming the first ever Englishman to be sent off at a World Cup, but the emergence of Gary Lineker on the international stage, who scored a Golden Boot winning six goals at the tournament, was crucial to Robson being given more time to prove, what in hindsight, was his undoubted managerial merits. Maradona cheating England also won Robson much support but a dismal Euro 88', where England finished bottom in a group with the Republic of Ireland, USSR and Holland, saw Robson against hand in his resignation but it was rejected by the FA. An achilles tendon injury to captain Robson, a fraught relationship between Bobby Robson and the media and a reported player revolt requesting the change of formation from 4-4-2 to Mark Wright being brought in as a sweeper overshadowed Robson's early tournament preparations.
Lineker's four goals and David Platt's, Brian Robson's replacement, telepathic partnership with Gascoigne helped England progress to the semi-finals against West Germany – where they met a demon that would haunt them for the best part of twenty years: penalties. Gascoigne's tears aside, after he committed a rash tackle on Thomas Berthold in extra-time, England had done well to last the 120' after being bossed by Germany for much of the latter half of the match. It was England's third successive bout of extra-time and the veteran 40 year old Peter Shilton, who was playing in his third successive World Cup, had dealt brilliantly with a barrage of late German shots. However, the Germans had an undeniable experience of penalty shootouts, as was seen in Bodo Illgner continually leaving his line in comparison to the static and stiff Shilton, and with Stuart Pearce even missing a penalty, having been a prolific taker for Nottingham Forest over the years, the pressure told and England lost. It was viewed as England's most spirited performance at a World Cup finals and bizarrely, came in spite of Robson coming under immense pre-tournament criticism, scrutiny and pressure.
After the disaster of Graham Taylor and the 'do I not like that' era, Glenn Hoddle took over from Terry Venables after England's admirable semi-final Euro 96' performance – where they went out on penalties to eventual winners West Germany. With Hoddle dropping the 31 year old fans' favourite Gascoigne, a clear message was sent with the hot prospects of Rio Ferdinand, Gary Neville, David Beckham and Michael Owen coming into the squad, but even with a fresh crop, penalties again cost England. Typically, though, a shameful moment had to overshadow a brave performance against Argentina, which included a sublime Owen solo goal set-up by a brilliant Beckham pass, and that was Beckham's ill-discipline and immaturity in lashing out at Diego Simeone with his hind leg.  Regardless of it being a soft and petulant  kick with a semi-harsh punishment, it rocked England, who were getting back on top of the Argentines, and a penalty shootout defeat followed a 2-2 draw – after Paul Ince and David Batty missed their respective spot-kicks.
Sven-Göran Eriksson became England's first ever foreign manager and their most expensive manager of all-time when he took over in January, 2001. Giving Beckham, the side's poster boy rather than natural leader and who only four years before this was being booed across the country, set the tone for the Swede's reign. After the 5-1 win over Germany in Munich and Beckham's last-minute equaliser against Greece, England headed to Japan and South Korea with optimism. Beckham, who had recovered from a metatarsal injury in time to make the competition, had his redemption in the group game against Argentina – shaking hands with Simeone and scoring a penalty, the only goal in the game.
A dominant display in the 3-0 victory over Denmark in the second round raised expectations even further, but a quarter-final showdown with Brazil, who had sparkled up to that point having not been expected to win the tournament, proved a step too far.  After Owen had put England 1-0 up on 23', Ronaldinho deftly set-up Rivaldo, with the phase of play infamously originating in Beckham jumping out of a challenge with Roqúe Junior, to equalise in first-half stoppage time. A further moment of brilliance by Ronaldinho, when he lobbed David Seaman from 40 yards, put Brazil 2-1 up on 50' but the maestro was controversially sent-off for a tackle on Danny Mills on 60'. However, without a Plan B, England plodded on and failed to break down the often underrated and well-organised Brazilians.
The 2006 World Cup epitomised the Eriksson regime: the phrase WAG (wife and girlfriend) was coined with the players' wives being allowed stay with them at their base in Baden-Baden but with Eriksson leaving after the World Cup, having lost any remnants of his popularity due to the 'Fake Sheikh' fiasco, a meeting with Chelsea Chief Executive Peter Kenyon and the Swede's subsequent wage rise, the World Cup turned out to be nothing more than a damp squib. This came in spite of the 'Golden Generation', apart from the developing Rooney, coming into their respective peaks: Paul Robinson (27), Gary Neville (31), Rio Ferdinand (28), John Terry (26), Ashley Cole (26), David Beckham (31), Frank Lampard (28), Steven Gerrard (26), Joe Cole (25), Wayne Rooney (21) and Michael Owen (27)/Owen Hargreaves (25). England easily had most high-profile eleven individuals on paper, even dwarfing Brazil's 'Magic Square' of Roberto Carlos, Kaká, Ronaldinho and Ronaldo, but as a team, performances to match were not forthcoming – the late 2-0 win over Trinidad and Tobago was an example of the flawed packing of individuals into a basic 4-4-2 system, with Gerrard and Lampard continually getting in eachother's way.
Rushing Rooney back to fitness, having suffered a similar metatarsal injury to Beckham's in 2002, proved costly – especially considering that Peter Crouch played so well in Rooney's absence. A penalty loss to Portugal in the quarter-finals was marred by Rooney's inexperience and his immaturity. Like Beckham in 1998, Rooney's 'honesty' showed on 62': after an intense 10 second battle and shielding of the ball with Ricardo Carvalho, Rooney stamped on Carvalho's groin after a niggling challenge. It resulted in a red card but unlike when Beckham was sent-off, the English media were at pains to excuse Rooney due to Cristiano Ronaldo's pleas to the referee and wink to the Portuguese bench. In truth, England have never triumphed in adversity at the World Cup and the match against Portugal summed it up. The uninspiring Eriksson failed to rally his players in what in hindsight, despite Luiz Felipe Scolari's hoodoo over England, was a beatable Portuguese outfit. A 4-1 penalty loss followed, with Lampard, Gerrard and Carragher missing their respective spot-kicks, and the Eriksson and Beckham era, that had promised and spoofed so much, ended flatly.
Steve McClaren's abysmal reign, whose policy ultimately changed nothing from Eriksson's time and forced the FA to again drop their faith in homegrown managers, led to Fabio Capello's appointment in 2008. Never had England had such a proven and world-class coach – at a club level and Capello's lack of an international Midas touch has at times told. Capello, an ardent disciplinarian, has struggled to even carry out his strict ways: toying with David Beckham over selection, never fully being on top of the crucial goalkeeping situation in the run up to the World Cup and reinstating John Terry as captain in 2011, despite stripping the Chelsea man of the honour in 2010. Despite a near-flawless qualification campaign, England never got going in South Africa and Capello's persistence with the dated 4-4-2 formation which, along with Emile Heskey, was supposed to bring out the best of talisman Wayne Rooney proved costly.
The Three Lions went to South Africa with the oldest average squad of the tournament, at 28.4 years, and England's oldest ever squad at a competitive tournament so a refreshing transition of personnel was badly needed post-South Africa. England have since reverted to the modern 4-3-3/4-2-3-1 and both have served them more fluidly after the 4-4-2 was badly exposed against the vibrant Germans, who incidentally also use a 4-2-3-1, in the second-round of the World Cup. The Germans underwent a massive root-and-branch overhaul post-Völler, and this showed – England badly lacked the German innovativeness, fluidity, urgency and confidence. 12 months later, Capello has stayed on and changed some key areas: setting out England in a 4-2-3-1, with natural width and better overall balance, and assimilating a team with a hybrid of youthful and hungry players such as Chris Smalling, Gary Cahill, Scott Parker (hunger), Jack Wilshere and Ashley Young. However, with England likely to qualify for Euro 2012 with a near-flawless record, regardless of some scrappy performances, will it be déjà vu once they leave for Poland and the Ukraine, or will Capello and his younger crop deliver England's first trophy for 47 years?
Goalkeepers
In Joe Hart (24), England finally have a worthy and consistent successor to David Seaman, who was dropped as a 39 year old in 2002. David James (41), Paul Robinson (31), Ben Foster (28), Scott Carson (25) and Robert Green (31) have lacked a dominating and consistent presence at international level and each of them were guilty of inconsistency and some high-profile gaffes: James' errors against Austria and Denmark in 2004; Robinson's mishit against Croatia and parry to Roman Pavyluchenko  in Moscow in 2008; Foster never fully broke into the Manchester United first XI and left it too late before seeking a move away from Old Trafford, costing him a huge opportunity to replace Robinson; Carson was thrown into the deep end by Steve McClaren for the crucial match against Croatia in 2007, but made a bad mistake in letting Niko Kranjčar's speculative 30 yard shot in; and Green made a high-profile error against the U.S.A at the World Cup, when he let Clint Dempsey's low-powered shot slip through his gloves.
With Foster and Robinson both retired from international duty, owed to their disillusionment with the England set-up as much as anything else, Hart has proved himself as one of the best goalkeepers in the Premier League – winning the 2010/2011 Golden Glove award for his 18 clean sheets and memorable shot-stopping displays, such as the opening game of last season against Tottenham. Having also shaken off incredibly stiff competition from Shay Given, Hart has shown admirable self-motivation and discipline to stay as City's number one and at just 24, will surely blossom into one of Europe's top goalkeepers. Without the likes of Robinson and Foster to call upon, Hart's continued development is key to England's future as in the next five years, few look likely to displace him.
Understudy wise, Robert Green (31) has battled back remarkably well at West Ham, while still having the odd moment of madness, against a barrage of jeering from opposition supporters and 25 year old David Stockdale has been unlucky to be at a club with such a respected and experienced first-choice goalkeeper in Fulham's 39 year old Mark Schwarzer. A successful loan spell at Ipswich should at least give Stockdale  a consistent run of games and drum up interest from potential suitors, with Swansea already having an unsuccessful £2 million bid in July. Frank Fielding (23) was hit-and-miss for England's Under-21s at the European Championships, but as a consistent starter at Derby, his club career should certainly aid his overall development – having never played for Blackburn in four seasons and having been loaned out to a variety of lower league clubs.
It surely will not be long before 23 year old Scott Loach is snapped up by a Premier League club, having consistently impressed for Watford since he became first-choice goalkeeper there at the age of 20. Even though he was Capello's most surprising call-up of his three year reign so far, when he was selected as a 20 year old League One goalkeeper in 2008, Joe Lewis (23) has been key to Peterborough's dramatic rise up the lower leagues since 2008. Yet another 23 year old, Newcastle's 6 ft 7 inch Fraser Forster, who is currently first-choice goalkeeper on loan at Celtic, has immense potential and is highly-rated by Neil Lennon.
Middlesbrough's Jason Steele (20) and Huddersfield's Alex Smithies (21) are facing crucial seasons in proving their merits at their respective clubs, with Steele behind Carl Ikeme in Middlesbrough's pecking order and Smithies recovering from a knee ligament injury – having previously won national plaudits for his remarkably mature performances. Jack Butland (18) could become one of Birmingham's greatest ever Academy graduates, after greatly impressing at an underage level for both club and country, winning Birmingham's Young Player of the Year award as a 17 year old in 2010 and Chris Hughton clearly rates him after giving him a squad number for the 2010/2011 season.
Right Back
Right back has been a position, like with goalkeeper, that has been troublesome in recent years for England. Perhaps this is testament to Gary Neville's 85 cap consistency which, regardless of his unpopularity, made him one of England's greatest right backs of all-time. Having been left frustrated by Eriksson's and McClaren's use of the veteran Neville, 27 year old Glen Johnson has become one of Capello's mainstays but his defensive positioning, regardless of his marauding abilities, has always been a worry. Unlike Johnson, Micah Richards (23) will surely be glad to see the back of Capello – having failed to break into England's first XI, despite recovering his form of late and putting in much more well-rounded and consistent displays, in comparison to Johnson, for Manchester City. 21 year old Chris Smalling has become an accomplished right back by accident, having always been deployed as a centre back throughout his career before the Community Shield match against Manchester City, and following an assured performance against Bulgaria, he will surely grow and develop into the international game.
Kyle Walker (21) greatly impressed on loan at Aston Villa last season, earning a call-up into the England squad, but faces stiff competition with Vedran Ćorluka to break into Tottenham's first XI. 22 year old Kyle Naughton has faced a similar problem at Spurs, making just one appearance in two seasons at the club and having gone on numerous loan spells, but he has looked as promising as ever on loan at Norwich. Martin Kelly (21) was one of the few shining lights of Rafa Benítez's final season in charge of Liverpool in 2009, putting in an impressive display in his debut against Lyon, and Kenny Dalglish clearly rates the youngster – who has been unlucky with niggling injuries that have hampered a consistent run in the team. Another Liverpool prospect at right back, 18 year old Jon Flanagan, epitomises Dalglish's undying homegrown youth policy and the youngster made seven appearances last season. West Ham's Jordan Spence (21) could well develop into a classy right back – having been rated by the club's legendary Academy Director, Tony Carr, as one of the best prospects to have come out of West Ham's Academy in recent years.
Left Back
England's options at left back are equally encouraging and promising. Ashley Cole, while nearing his 31st birthday and having an average 2010/2011 season, still remains one of the world's best left backs and once the dust has settled on his controversial off the field incidents, Cole will surely be regarded as, if not one of, England's top left back(s) of all-time. While Cole has had a degree of comfort as England's automatic first-choice left back for over a decade, Leighton Baines (26) will surely be his successor. Having brilliantly bounced back from being omitted by Capello for the 2010 World Cup, after a nervous performance in the friendly warm-up match against Mexico, Baines was one of the most exciting and consistent left backs in Europe last season – netting 7 goals and 12 assists in 44 games. 29 year old Stephen Warnock was the man who benefited from Baines' omission in South Africa and has seen his club career re-energised under Alex McLeish, following a stagnant and frustrating spell under Gerard Houllier.
Arsenal's Kieran Gibbs (21) has had unfortunate luck with injuries, two broken metatarsals in just ten months between November 2009 and September 2010, but is highly-rated by Arsène Wenger and after Gaël Clichy's departure to Manchester City, is now Arsenal's undisputed first-choice left back. 18 year old Jack Robinson is one of Liverpool most highly-rated Academy prospects and became Liverpool's youngest ever player when he made his debut at 16 years and 250 days against Hull City in 2009. An impressive performance at the Emirates last season showed his mental strength, in such a high-profile match, and Robinson will surely become a key player for Liverpool post-José Enrique.
Centre Back
Regardless of his unpopularity, slowing pace and controversial antics off the pitch, John Terry (30) remains England's captain and his undying leadership and determination still makes him one of the Three Lions' most pivotal figures.  It seems unlikely that 32 year old Rio Ferdinand will regain his place consistently for both club and country, following constant niggling injuries, and Capello is likely to plan for a Euro 2012 without Ferdinand in preparation for the tournament – with a host of hungry names ready to deputise. The days of the injury-dogged trio of 30 year old Ledley King and 31 year olds Wes Brown and Jonathan Woodgate being England's next best options seem long gone.
Gary Cahill (25) looked very assured against Bulgaria, considering it was just his forth cap, and even though he did not get his dream move to Arsenal or Tottenham, Cahill will continue to blossom under Owen Coyle at Bolton and is a reliable option for Capello. Surprisingly, despite having a stellar couple of seasons of late with Tottenham, 27 year old Michael Dawson has not been able to add to the four caps he has amassed since 2010.  Phil Jagielka (29) is nearing the twilight of his career but his loyalty and professionalism towards Everton after reported interest from Arsenal, in comparison to the wantaway Joleon Lescott in 2009, mirrors his committed playing style. Joleon Lescott (28), while never living up to his £24 million price tag, has rediscovered his generally consistent form since Kolo Touré's suspension in March and is a trustworthy option, when called upon, for Capello. 19 year old Phil Jones has slotted in effortlessly at Manchester United, following a much-scrutinised £18 million transfer from Blackburn, and it is only a matter of time before the youngster is handed his England debut.
Despite the array of above mentioned talent, with Jagielka and Lescott nearing the final years of their careers at the top-level, Stoke's Ryan Shawcross (23), Blackburn's Scott Dann (24) and even Wolves' Roger Johnson (28) will surely be giving Capello a selection headache in even naming his back-up centre backs throughout the 2011/2012 season. Youngsters wise, 23 year old Michael Mancienne, who captained England at the Under-21 European Championships, never saw his career take off at Chelsea. Mancienne has become a starter at Hamburg but has already come under intense scrutiny and after some below par performances at the European Championships, was dropped by Stuart Pearce. James Tomkins (21) may still have some way to go before coming into contention, following some inconsistency at West Ham last season, but he should develop a welcomed tough mental edge under new manager Sam Allardyce. An array of underage internationals and possible graduates into the senior squad exists at some of England's biggest clubs: Steven Caulker (19) at Tottenham; Matthew Briggs (19) at Fulham; Tom Thorpe (18) at Manchester United; Andre Wisdom (18) at Liverpool; and Nathaniel Chalobah (17) at Chelsea.
Right Winger
22 year old Theo Walcott's career looks to be back on track, having 24 months earlier started the 2009/2010 season in blistering form but ultimately, following a series of niggling injuries and after being left out of England's 2010 World Cup squad, failing to reproduce a consistent run of form for either Arsenal or England in the 2010/2011 season.  Aaron Lennon (24) appeared to be ahead of Walcott in the pecking order, having made the right-wing position his own and started the opening two games of the 2010 World Cup, but fatigue and a hamstring injury disrupted his 2010/2011 campaign. 24 year old Adam Johnson has also put pressure on Walcott with some fine performances for England, but has found himself crowded out by the likes of David Silva, Mario Balotelli and Samir Nasri at Manchester City and has started just 27 games in 20 months for City.
Alex-Oxlade Chamberlain (17) is the world's most expensive teenager following his £15 million move from Southampton to Arsenal and after some impressive and remarkably mature performances for the Saints, and the meteoric-like rise of other former lower league Englishmen like Chris Smalling, Phil Jones and Adam Johnson, as well as Arsène Wenger's proven track record with buying young players, Chamberlain is surely already in Capello's thoughts. Blackpool's 20 year old Matt Philips was one of England's Under-20s few bright sparks in a dismal World Cup in Colombia and did not look anyway out of his depth in the Premier League last season, following his 2010 summer move from League Two side Wycombe. Ravel Morrison (18) is one of the hottest prospects to come out of Manchester United's Academy in recent years but clearly has off the field issues that could hinder him fulfilling his brilliant potential – after narrowly avoiding a prison sentence for witness intimidation in February. 17 year old Zeli Ismail of Wolves is also a prodigious talent, who is on the verge of breaking into Wolves' senior squad after some stunning performances at youth level.
Left Winger
Only four years ago, many believed Ashley Young's £10 million move from Watford to Aston Villa was overpriced and epitomised the fact that English players had inflated fees. However, after an impressive spell at Villa and a blistering start to the season for both Manchester United and England, Young (25) has proven himself as one of the league's top wingers. Naturally left footed, but also adept on the right wing, Young was used as a second striker alongside Wayne Rooney in the first-half of the Bulgaria match by Capello and even though the pair did not link-up as regularly as it was hoped, there were signs that the partnership could work to great effect in the future. With Young's new advanced role, 26 year old Stewart Downing is surely England's undisputed starter on the left – with Capello commenting that out of the whole of his national pool, he was most impressed by Downing when he took over in 2008. Stoke's Matthew Etherington (29) has performed admirably in recent seasons, after bouncing back from a chronic gambling addiction in 2009, but his renaissance has probably come too late and it seems unlikely that he will feature in Capello's plans for the future.
While 22 year old Tom Cleverley has made the central midfield position his own at Manchester United, the next England manager may not be able to resist deploying him on the left, a position he is accomplished in, with names such as Jack Wilshere, Tom Huddlestone, Jack Rodwell, Fabian Delph, Josh McEachran, Emmanuel Frimpong and Ross Barkley likely to be vying it out for the maximum three starting midfield spots. Also, unlike the right side of midfield, England's do not have as big a pool of future prospects on the left. Aside from Danny Rose (21), a talented flanker who Harry Redknapp has tipped as a future England wing-back and who infamously scored on his debut in the 2-1 defeat of Arsenal in 2010, and Raheem Sterling (16), a prolific inside forward who is rated as one of the best Liverpool Academy prospects for decades, England lack future options on the left side of midfield.
Central Midfield
The Steven Gerrard (31)/Frank Lampard (33) conundrum seems a thing of the past after Lampard was dropped for the game against Bulgaria. The Chelsea man has looked off the pace so far this season and with central midfield the most competitive position of the squad, Capello can finally stop relying on the crux of the 'Golden Generation.' Gerrard, too, may find it difficult to regain his position following twelve months dogged by a groin injury. 19 year old Jack Wilshere was one of Arsenal's only positives from a barren 2010/2011 campaign and has replicated his classy form effortlessly on the international stage. Wilshere is a prime example of the emerging trend of young English central midfielders: stylish, dainty and armed with a brilliant passing range. Tottenham's 30 year old Scott Parker has had an inspirational comeback in recent seasons after leading West Ham with distinction, winning the 2011 Football Writers' Player of the Year Award and claiming a starting place for England. While Gareth Barry (30) has often been bizarrely scapegoated for both Manchester City and England, the cultured defensive midfielder is a vital cog of Capello's 4-2-3-1 and has looked assured in recent appearances for the Three Lions.
25 year old James Milner should not have started in the opening game of the World Cup against the U.S, due to illness which badly hindered his performance, but he has converted from natural winger to accomplished central midfielder remarkably well. However, like Andy Johnson, Milner finds it difficult to get a string of starts for Mancihester City due to intense competition. Having signed for Manchester City and seemingly proven his fitness, 30 year old Owen Hargreaves may be an option to call upon for Capello but with Hargreaves likely to start a maximum of 15 games for City this season, due to incredibly intense midfield competition and lingering doubts about his fitness, it seems unlikely that he will recover the form that won him England's Player of the Year award in 2006. Michael Carrick (29) has seen his stock fallen somewhat for both club and country, having rarely been able to string a run of dominant and consistent performances together for Manchester United of late – which has seen him lose his starting position.
24 year old Tom Huddlestone is proof that England can produce effective playmakers, who also retain their 'Englishness': Huddlestone's work rate, physical presence and brilliant long shot. Now a wildcard, in comparison to being an automatic starter for England for most of the decade, Joe Cole (29) has sought to bravely rebuild his career on loan at Lille. Likely to be deployed by Rudi Garcia in central midfield as either an attacking midfielder or a deep-lying playmaker, due to Eden Hazard and Dimitri Payet's effectiveness on the left and right respectively, it could be the position that revitalises Cole – after a frustrating spell at Liverpool and having never consistently played in his favoured central position since his time at West Ham. 21 year old Jordan Henderson has a whooping £20 million price tag to live up to but with Kenny Dalglish's backing, who has a proven track record with recruiting young players, it would be foolish to write-off Henderson before he has fully developed.
20 year old Jack Rodwell will become Everton's key deep-lying midfielder, following Mikel Arteta's move to Arsenal, and even though he has yet to appear for the England senior team, Rodwell's consistent and mature performances for Everton over the past three seasons should earn him a call-up soon. Fabian Delph (21), rated as prodigious talent at Leeds, saw his career stall under Gerard Houllier at Aston Villa but is now an important part of the first-team for Alex McLeish and this is likely to be the key breakthrough season of  Delph's career. 21 year old Jake Livermore is likely to see more first-team football at Tottenham, following Jermaine Jenas' loan move to Aston Villa and Rafael van der Vaart's injury, and is highly-rated by Harry Redknapp  – who refused to loan Livermore, who to most observers seemed only a fringe player, to West Ham this summer. Lee Catermore (23), who to many is an unsavoury character due to his tough tackling and ill-discipline, is the type of player England's pool lacks in the middle of the park and could well develop into an adept replacement for either Parker or Barry –  when they retire from international football.
21 year old Dan Gosling, a talented and versatile prospect, looked to have found his place at Everton but after a bizarre fall-out over the terms of a new long-term contract, Gosling headed to Newcastle where injuries ruled him out of the whole of his first season at the club. Jonjo Shelvey (19) may have moved to Liverpool prematurely but under the guidance of Kenny Dalglish, Shelvey could develop into a renowned attacking midfielder. 19 year old Emmanuel Frimpong, who is also eligible for Ghana, has impressed in his breakthrough season at Arsenal, despite his sending off on his competitive debut against Liverpool. Josh McEachran (18) could become Chelsea's first Academy graduate into the first XI since John Terry in 2000 and as a fantasista, could work brilliantly in tandem with the regista  Wilshere. While Martin Keown's assessment of 17 year old Ross Barkley being "one of the greatest players this country will ever see" is ludicrous, there is no doubt that Barkley is a prodigy and had he not suffered a horrific broken leg last season, which he has remarkably bounced back from, Barkley would have been involved in Everton's first-team last season.
Striker
After a brutal World Cup, although he was clearly not 100% fit after barely recovering from an ankle ligament injury, and a host of off the field incidents, from rumoured links to prostitutes to a cynical contract dispute with Manchester United, Wayne Rooney (25) looks to have recovered his blistering form after a strong end to last season and some brilliant performances at the beginning of this season. Possessing incredibly underrated vision, Rooney is one of the few forwards in world football who can match his prolific goalscoring with a creative outlet and with his explosiveness and indiscipline becoming less frequent, the 2014 World Cup may be the perfect platform for the future 28 year old Rooney to solidify himself as one of England's all-time great forwards. With Peter Crouch's departure to Stoke from Tottenham, 28 year old Jermain Defoe looks likely to become Tottenham's main striker and after being one of the few English players to do himself justice at the 2010 World Cup, including scoring the crucial winning goal against Slovenia, Defoe will surely remain in Capello's plans.
Darren Bent (27) can consider himself extremely unlucky to have missed out on both the 2006 and 2010 World Cups, following prolific spells at Charlton and Sunderland respectively, but his international career took off after his January move to Aston Villa. Bent's all-round game and composure have improved immensely, scoring 10 goals in 19 games for Villa and 2 in 3 for England so far in 2011. 30 year old Peter Crouch is about to play for the eighth club of his career, following his £10 million move to Stoke, and while his club goalscoring form has never been that impressive, Crouch has netted an admirable 22 goals in 44 games for England, regardless of only eight of them coming in competitive games.
It is hard to believe that Andy Carroll is only 22 years of age, considering his already high-profile career and huge frame, and while he is yet to hit the brilliant goalscoring form he showcased at Newcastle, scoring 11 goals in 19 league games in the 2010/2011 season, Carroll is still young and has shown his class in his two caps and one goal for England already. Bobby Zamora (30) has hit the peak of his career at Fulham and but for an Achilles tendon injury, Zamora surely would have travelled to South Africa.  Yet another Englishman whose career stalled under Gerard Houllier, 24 year old Gabby Agbonlahor's rejuvenation under Alex McLeish, raw ability and explosive pace will surely see him back in the England squad soon – following a two year absence.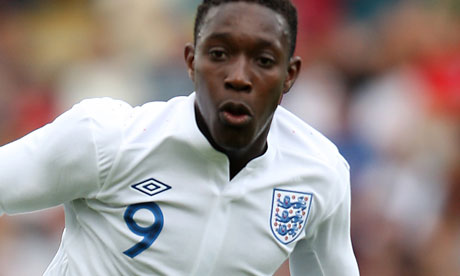 Danny Welbeck (20) has already done incredibly well to displace the proven Dimitar Berbatov and Michael Owen at Manchester United, as well as winning his first England cap against his ancestral Ghana in March, and with his lean frame, remarkable maturity and deft touch, Welbeck is certainly an option for Euro 2012. After a blistering and prolific six-month spell at Bolton, 22 year old Daniel Sturridge showed why Chelsea went to such lengths to sign him in the summer of 2009, following a deal sealed through a tribunal with Manchester City. Even though competition at Chelsea is fierce, Sturridge had an impressive pre-season and proved his worth to André Villas-Boas as an inside right forward – a position that Chelsea badly lack quality and pace in. It would be foolish to already write-off Nathan Delfouneso at the tender age of 20, despite the fact he has netted just 4 goals in 35 senior games for Aston Villa and Burnley (loan spell), and the youngster could be yet another Englishman that sparkles under Alex McLeish.
Nile Ranger (20) is highly-rated by Newcastle, despite his off the field controversies, and although he has netted just 3 goals in 58 appearances for the Magpies in the past two seasons, many of them as a late substitute, the fact that Ranger has proved his hold-up play and managed to stay in Newcastle's first-team so consistently may suggest that he has a future at the highest level – if he can stay out of trouble and improve his attitude. 21 year old Jay Rodriguez looks to have found his place under Eddie Howe at Burnley, after limited chances under Howe's predecessor Brian Laws, and after finishing as the Clarets' top scorer with 15 goals last season, and scoring 5 goals in 6 games this season, it already looks like Rodriguez is living up to his youth-level promise.
Connor Wickham (18) dazzled in England's Under-17 European Championship win in 2010, scoring the winners against France and Spain in the semi-final and final respectively, and while Wickham is not yet renowned for his prolific goalscoring, Steve Bruce's patient approach with the teenager will pay dividends in the future. 20 year old Alex Nimely of Manchester City and 17 year old Harry Kane  of Tottenham also look decent prospects, having both impressed at an underage level for both club and country, but it remains to be seen whether they can force their way through such illustrious and purchase driven clubs.
The Future Manager: The Homegrown Option
With David Bernstein, the chairman of the FA, recently retracting a previous FA statement that Fabio Capello's successor would definitely be English, it does not seem a forgone conclusion that Harry Redknapp et al will be the only contenders for the job. After all, once the chequered, unemployed and unproven English managers are ruled out, including names such as Tony Mowbray (47), Alan Curbishley (53), Gareth Southgate (40), Paul Jewell (46), Alan Shearer (40) and David Beckham (!) (36), there are few top-class homegrown managers available.
64 year old Harry Redknapp remains the favourite, given his proven man-management, good reputation with the media, admirable performance at Tottenham (were bottom when he took over in November, 2008) and he is the only English contender to have won a respected competition: the FA Cup with Portsmouth in 2008. However, Redknapp's tactical failings have been brutally exposed at times, whether it was the 4-0 defeat to Real Madrid last season or the 5-1 defeat to Manchester City this season, and he has always had money to spend wherever he has gone – which has aided his cause somewhat. Also, corruption and fraud charges are hanging over Redknapp, following a reported £185,000 payment from Milan Mandarić, but despite this, there is no doubting that Redknapp is the leading English candidate.
Given his proven international track record, having led Switzerland to World Cup 94' and Euro 96' and narrowly missed out on Euro 2008 with Finland, as well as the brilliant jobs he has done with the likes of Malmö, Fulham and West Brom over the years,  63 year old Roy Hodgson will surely be in contention. However, Hodgson badly failed in spells with 'bigger' teams like Internazionale, Blackburn and Liverpool and the England job would carry even greater pressure and scrutiny. Steve Bruce (50) may have had a very successful playing career at Manchester United and decent managerial spells at Birmingham and Wigan but, despite a huge net spend every summer, he has failed to steer Sunderland clear of constant relegation fears and the 2011/2012 season will be Bruce's defining year in charge of the Black Cats.
The fact that 55 year old Sam Allardyce is beginning to be well-received by the passionate and silky football loving West Ham crowd is testament to their belief that a well-drilled and well-organised team is the only way forward for the Hammers. Having been interviewed for the England job in 2008, Allardyce's somewhat controversial methods and style of football is clearly rated by the FA and if he can steer West Ham back into the Premier League and mid-table safety, Allardyce will certainly be a homegrown contender.
Most football fans' favourite lower league manager, 48 year old Ian Holloway received numerous plaudits for his work at Blackpool: playing an attractive game and getting the very best out of a tight budget and relatively obscure names. Considering that Holloway was struggling to find a job before taking over at the then lowly Blackpool is testament to the career-defining job he has done, but, unless Holloway can take Blackpool back to the Premier League or bag a Premier League job, it seems unlikely that he will be shortlisted.  Stuart Pearce's (49) close involvement with Fabio Capello and the senior England set-up, as well as his four–year spell in charge of the Under-21s, will certainly see him considered. However, after a below average spell with Manchester City and a poor showing at last summer's Under-21 European Championships, despite a talented pool of players, Pearce is an outside bet.
The Foreign Option
While the thought of three of the last four England managers being foreign, if a foreigner is again appointed, may be embarrassing to England's proud national football image, given the talented foreign managers that could be available in 2012, in comparison to their predominantly weak English counterparts, the FA may not be able to resist. After all, if the 48 year old José Mourinho does leave Real Madrid at the end of this season and takes a season-long break, as opposed to his rumoured move to PSG, the Portuguese man would be a prime target – having continually spoken of his love of England, its culture and people, and having "come within hours" of taking the job in 2008. Despite this, a foray into international management, particularly if he is successful with Real Madrid, and taking a job that is not the Portuguese national job that Mourinho dreams of, would ultimately make this a fantasy and an unlikely appointment.
A one-time target in 2006, Guus Hiddink (64) is a world-class option for England, following an illustrious managerial career, and after rejecting Chelsea's offer of a position, either as manager or as director of football, Hiddink clearly sees his future in international football. His contract, like Capello's, also expires after Euro 2012 so the expensive compensation that was said to have put Chelsea and Internazionale off would not be an issue. 52 year old Carlo Ancelotti, who like Mourinho has also been linked with a lucrative move to PSG, is yet another world-class option and has spoken of his wish to manage a national team – with Italy and England touted as possible future destinations. While Arsène Wenger's (61) incredible achievements with Arsenal are beginning to be questioned, following a six-year barren spell and Wenger's controversial youth policy, Wenger will surely be on the FA's radar – particularly if long-running interest from Real Madrid and PSG does not come to fruition in the next 18 months.
63 year old Marcello Lippi is a free agent after a fruitless return to the Italy set-up but given his impressive track record in Italy and having won the 2006 World Cup, he is a viable option. However, having already employed one Italian in Fabio Capello, whose old-school Italian methods have been constantly questioned, it seems incredibly unlikely that the FA will plump for an Italian again. Remarkably, given Ottmar Hitzfeld's (62) achievements with Borussia Dortmund and Bayern Munich over the years, the only high-profile national job he has been offered was the Switzerland job from 2008. Even though his controversial, yet well planned, tactics led to Switzerland beating the soon to be world champions Spain, Hitzfeld's cautious, bordering on negative, playing style and his German nationality will count against him in foreign shortlisting.
60 year old Vicente del Bosque could be an interesting option, after winning the World Cup with Spain and being one of Real Madrid's most successful managers of all-time, but it is doubtful that he will take another job once he finishes his spell with La Roja – which may well be extended until the end of the 2014 World Cup. Another World Cup winning manager, Luiz Felipe Scolari (62) came very close to taking the England job in 2006 but the intense media coverage in England, which broke the story and which affected him at Chelsea too, would put the Brazilian off. A massive outsider, 58 year old Martin O'Neill has always been touted as a candidate for the likes of Liverpool and Manchester United over the years, following great spells at Leicester and Celtic, but with O'Neill reciprocal to the likes of West Ham in recent months, it seems currently, the England job is likely to be well out of his reach.
So, while the 'Golden Generation's' loss was once lamented, with fears for the development of future technical England players, in Joe Hart, Chris Smalling, Phil Jones, Gary Cahill, Leighton Baines, Josh McEachran, Jack Wilshere, Tom Cleverley, Daniel Sturridge, Ashley Young and Danny Wellbeck/Andy Carroll, England certainly have a promising post-Euro 2012 crop but never has so much depended on the FA appointing the right manager. Whether English or foreign, England require a manager who is willing to finally inject some much-needed vibrancy, passion and team ethic into the squad, and finally draw a line under the Sven-Goran Eriksson, Steve McClaren and, indeed, the Fabio Capello eras