With the PFA about to publish its Team of the Season for 2011/2012, as long as the voting is cast by March, it rarely reflects the consistent form and contribution of each individual player.
After all, last season, the likes of Ben Foster, Leighton Baines, Scott Parker, Charlie Adam and Rafael van der Vaart were all omitted in favour of Edwin van der Sar, Ashley Cole, Jack Wilshere, Samir Nasri and Dimitar Berbatov. Yes, the above-mentioned had solid seasons, but their inclusions were lazy and did not reflect particularly stellar and consistent individual campaigns.
It led to a team excessively filled with players who were picked based solely on their reputations and natural ability, rather than sustained form. Alas, every year, the PFA XI causes intense debate, with it incredibly difficult to pinpoint eleven players that maintained consistent form for ten months, and it is safe to say that no two football fans will agree on a particular XI – even if they put their respective allegiances aside.
Goalkeeper
The Candidates: Michel Vorm (age 28: 31 appearances, Swansea City), Joe Hart (age 24: 32 appearances, Manchester City) and Tim Krul (age 22: 33 appearances, Newcastle United).
Even though it is often tempting to question a goalkeeper's role in a title challenger's team, particularly when it has been so expensively assembled, the £600,000 Joe Hart has proved himself as England's greatest goalkeeper since David Seaman. Hart, who is sure to win the Golden Glove given his unrivalled number of clean sheets (13), will soon prove as crucial (was magnificent against Liverpool in a 1-1 draw on 27 November and against Arsenal in a 1-0 win on 18 December), consistent and athletic (re-innovated the star jump) a shot-stopper as Peter Schmeichel was for United in 1998/1999 or Petr Čech for Chelsea in 2004/2005.
Even in the shadow of Steve Harper, from 2008/2009 to 2009/2010, Tim Krul always impressed when called upon – whether it was against West Brom on 8 August, 2009 or against Arsenal on 7 November, 2010. Alan Pardew's appointment saw Krul become Newcastle's undisputed number one, though, and brilliant performances have followed, such as against Chelsea on 3 December, 2011, and the 23 year old Krul could well emulate the brilliance of his fellow South Holland native and idol: Edwin van der Sar.
While there is no doubting David Stockdale's ability, Swansea would have had to have paid at least £5 million to prise him away from Fulham and given that their second-choice option was the Netherlands' number two, Michel Vorm, at just £1.5 million, Brendan Rodgers clearly has no regrets. Vorm has kept ten clean sheets and adjusted to the physicality of English football instantly, despite 'only' being 6ft. He also made two key penalty saves against Wigan (0-0 on 20 August gave Swansea their first ever Premier League point) and Fulham (Vorm saved Clint Dempsey's 87' penalty, before Danny Graham made it 2-0 on 90' on 10 December), and made  a whooping 121 saves – the highest in the Premier League. Also, Vorm has never shied away from big game performances away from home either: putting in brilliant showings against Manchester City (13 August) and Liverpool (6 November). Even with survival, it may be difficult for Swansea to hang on to their prized asset and there is no doubt that he will go down as one of the all-time and immediate (went straight into the team) Premier League coups.
Right Back
The Candidates: Phil Jones (age 20: 24 appearances, Manchester United), Micah Richards (age 23: 25 appearances, Manchester City) and Kyle Walker (age 21: 32 appearance, Tottenham).
While he still does not yet have a defined position, Phil Jones has particularly excelled at right back.  After all, in his first start in this position, in the 5-0 win over Bolton on 10 September, Jones provided two Steve Bruce (was, admittedly, a centre back) esque lung-busting runs in assisting two Wayne Rooney goals. It remains to be seen where Jones will find his permanent position, proving himself adept at centre back and central midfield too, but there is no doubting that he is already well on his way to living up to his £16.5 million fee.
Considering that one-time teenagers Kyle Walker and Kyle Naughton joined Tottenham from Sheffield United for a whooping £9 million in July, 2009, perhaps it was no surprise that both would eventually become Premier League first-team regulars. Still, though, Naughton was the more hyped of the duo at the time and such has been Walker's pace, pinpoint crossing and determination – following a brilliant loan spell at Aston Villa in 2010/2011 – he has leapfrogged the experienced Croatian international, Vedran Ćorluka, as Tottenham's number one right back. From this, with his newly-won two caps, Walker established himself under Fabio Capello as the favourite for England's right back slot at the 2012 European Championships.
Walker's emergence at right back for England owed much to Capello's bizarre and continued omission of  Micah Richards, though – who has firmly put his 2009/2010 and 2010/2011 niggling injury disappointments behind him. Richards, along with Hart, has been City's most reliable player and his six assists are a league-record for right backs this season. So, while many criticised Richards over the years for his tactical naivety in bombing down the right flank, Roberto Mancini seems to have channelled this perfectly. From this, Richards has rarely, if at all, been caught out of position on the counter and this owed much to the Englishman's devastating acceleration, undying stamina and brilliant recovery slide tackles. Despite Walker's adeptness, Capello's successor, given that Richards played just 45 minutes for Capello in over three years, will surely test out Richards in the immediate run-up to the Euros. After all, he offers a rare hybrid for full backs of international football, with his recovery pace, great ball control, physicality and pinpoint crosses making him one of the best all-round right backs in Europe at the moment.
Left Back
The Candidates: José Enrique (age 26: 32 appearances, Liverpool), Leighton Baines (age 27: 32 appearances, Everton) and Benoît Assou-Ekotto (age 28: 33 appearances, Tottenham).
Perhaps one of the few positives of Liverpool's disappointing 2011/2012 campaign, José Enrique's bargain £5 million move from Newcastle slipped under the radar somewhat. This has been much owed to the Spaniard's quiet consistency and such have been Enrique's performances – despite being 'unfashionable' due to the fact he is playing his peak years outside of Spain – he will certainly push Jordi Alba and Nacho Monreal for a place in Spain's squad for Euro 2012.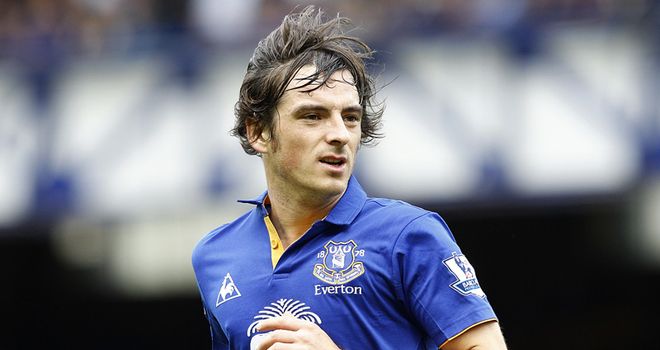 While Leighton Baines had a more prolific 2010/2011 – with a whooping eleven assists, a brilliant recovery from a stage fright-filled performance for England against Mexico on 24 May and a consistently telepathic relationship with Tim Cahill – his all-round play has been brilliant this season. Baines has certainly benefited from linking up with his close friend, Steven Pienaar, again but his work-rate in training is unrivalled in David Moyes' eyes and he has not let his standards slip as the season has worn on. Remarkably, too, he is one of Everton's top league scorers with four goals and few in the league can rival his brilliant set-piece delivery and free-kick goal attempts. Baines, at 27, also looks the readymade successor for Ashley Cole – who, clearly, is suffering from burnout, having played a whooping 299 matches for Chelsea and England in just six years. Still, while linked with Liverpool, Baines – an ardent boyhood Everton fan from Kirby – looks like he will see out his career at the Toffees as long as they keep progressing.
Benoît Assou-Ekotto was once a figure of lampoonery – not just for his massive fro and occasional pink boots – for his mercenary-like endorsing of the high wages that the Premier League offers. However, since his career-threatening knee injury in 2006, Assou-Ekotto has slowly lived up to the potential, has benefited from Gareth Bale's emergence on the left wing and has been boosted by Harry Redknapp's acclaimed man management. Assou-Ekotto has assisted five goals for Tottenham in the Premier League this season and while still occasionally suspect in his defensive positioning, the Cameroonian's marauding role and link-up play in the final third cannot be underestimated in creating the space and channels for Tottenham's attacking threats.
Centre Back
The Candidates: Jonny Evans (age 24: 25 appearances, Manchester United), Vincent Kompany (age 25: 25 appearances, Manchester City), John Terry (age 31: 26 appearances, Chelsea), and Fabricio Coloccini (age 30: 30 appearances, Newcastle United).
While this has been far from a vintage season for John Terry – with a bitter racism row, a stripping of the England captaincy, relentless doubts over his pace and fitness, and it being possibly just the third time in eight seasons that he will not lift a trophy for Chelsea – there can be few doubts that he is one of the most influential defenders in the Premier League. So, while he has had his now characteristic sluggish start to the season, as was seen in his near-purposeful slip as Robin van Persie worryingly surged past him on 29 October, Chelsea have desperately struggled without the psychological and organisational strengths of their captain (won just three of the seven league games Terry missed this season).
There is no doubt that Vincent Kompany has put his  injury and attitude problems behind him, and has re-invented himself as a centre back, rather than his once natural defensive midfield position, at Manchester City. Possessing a fantastic mentality and reading of the game for his tender (for a central defender at a leading club) 25 year age, Kompany has proved himself as one of Europe's best defenders. His importance to City, too, cannot be underestimated and this was evident even before he became club captain at the start of the 2011/2012 season. Kompany, much like Terry, is a great organiser and while Joleon Lescott may seem a somewhat average defender in some pundits' eyes, alongside Kompany, he has thrived – unlike, without him, when partnered with the erratic Stefan Savić. The Belgian's undoubted importance was evident while he served his ludicrous four-match ban, with City conceding six goals and winning just two games out of the five he missed between 11 January and 31 January.
When one considers how devastating Terry and Kompany's absences were to Chelsea and Manchester City respectively, Jonny Evans' performances – in the absence of the injured Nemanja Vidić – must be applauded. Often the firefighter -whether it was the 2008 Club World Cup final or filling in for the injured Rio Ferdinand in the first-half of 2010/2011 – if the occasionally petulant Evans can improve his discipline, he could well prove his doubters wrong and have a successful career at United.
Perhaps the Premier League has never seen such an improved footballer, even if it took Fabricio Coloccini some thirty months to excel in English football. Coloccini's time at Newcastle has firmly taken off under Alan Pardew, with the club captaincy re-invigorating the Argentine and giving him the confidence injection that few would have thought he needed given his garish hairstyle. Consequently, Pardew has not been shy in allowing Coloccini to use his underrated stamina and dribbling ability to help set up Newcastle's phased attacks. The Argentine's form has been in part down to his partnership with Steven Taylor, but Coloccini has also impressed alongside Mike Williamson too. After winning the North-East's Football Writers' Player of the Year in February, it is safe to say that Coloccini has finally adjusted to the rigours of English football. So, following an inconsistent three seasons, his form has certainly alerted Alejandro Sabella – amid a lack stability in the heart of Argentina's defence – ahead of the 2014 World Cup.
Right Winger
The Candidates: Antonio Valencia (age 26: 21 appearances, Manchester United), Daniel Sturridge (age 22: 25 appearances, Chelsea) and Theo Walcott (age 23: 31 appearances, Arsenal).
In some ways, this has been far from a vintage season for Theo Walcott, with his chronic inconsistency in the first-half of the season seeing him jeered by his own fans and failing to fully replicate his dazzling form in the first half of 2009/2010. Still, Walcott has developed a greater selflessness this season, in setting up a personal best of ten league goals, and much of Robin van Persie's brilliance has been owed to Walcott's and Gervinho's improved service on the flanks.
While he may be selfish, in taking too many potshots and not tracking back, Daniel Sturridge has been nothing short of a revelation in 2011/2012. Yes, he brilliantly impressed on loan at Bolton, with eight goals in just twelve appearances, but Sturridge was one of the few Chelsea players, realistically, under immense pressure to prove themselves to André Villas-Boas. Sturridge has proved his versatility as an inside forward in a 4-3-3 formation and all ten of his league goals have oozed self-confidence (from the brilliant back spin finish against Sunderland on 10 September to his cracker against Wigan on 17 December).
When Cristiano Ronaldo left for Real Madrid on 26 June, 2009 for a whooping £80 million, the Europe-renowned Franck Ribéry was the name the media immediately touted as the man to replace him. Given Ribéry's price-tag, high maintenance and inconsistency since then, Antonio Valencia was the perfect antithesis. Proving himself as one of the most well-rounded right wingers in Europe, who can fill in brilliantly at right back but who also possesses devastating pace and trademark rifle shots, Valencia was pivotal in maintaining United's consistency during the title run-in: scoring three goals and setting up a further four in the seven league matches between 11 February and 2 April. Leading the league's assists with fourteen (in just twenty matches, compared to David Silva's thirty) and putting in brilliantly consistent displays, Valencia is sure to win United's Player of the Year trophy and will be a front-runner for the PFA accolade too.

Left Winger
The Candidates: James McClean (age 22: 21 appearances, Sunderland), Gareth Bale (age 22: 31 appearances, Tottenham) and Juan Mata (age 23: 33 appearances, Chelsea).
James McClean always looked a hot prospect for Derry City but his adjustment, which has dwarfed that of even Roy Keane, Kevin Doyle and Keith Fahey, to the rigours of the Premier League from the League of Ireland has been nothing short of astonishing. McClean's determination, work-rate (tracks back constantly: 15km against Wigan on 3 January, 2012 was highest of the night) and brilliant acceleration has seen him prove a wildcard in defying Giovanni Trapattoni's strict loyalty to his European Championship qualifiers' pool.
Juan Mata, at £23.5 million, has been Chelsea's best, as far as instant assimilation goes, piece of business since Ashley Cole in 2006. With his six goals and twelve assists in thirty-two league games, Mata has been Chelsea's key creative outlet and is blessed with the natural skill, courage and creativity that has not been evident at SW6 since the days of club legend, Gianfranco Zola. While used mainly as a left winger in the first seven months of the season, Mata has since become, arguably, Chelsea's first natural number ten since Alan Hudson.
Though UEFA teams of the year are often lambasted, Gareth Bale's appearance as the only Premier League representative was telling. Possessing an almost unique concoction of unplayable acceleration, underrated strength, tackle hurdling (his occasional dives overshadow this somewhat) and the ability to hit curved and pinpoint crosses, the 23 year old will eventually be one of the few British footballers to have a realistic opportunity of becoming Britain's most successful and consistent export since Steve McManaman at Real Madrid from 1999-2003. Bale, remarkably, has already eclipsed his incredible achievements from last season: improving his delivery, selflessness and flexibility in any of the three positions behind Emmanuel Adebayor and assisting eleven goals to go with the ten he has scored in just thirty-two league matches. Bale will be one of the main attractions at the 2012 Olympics and while the Welshman may not get the chance to ever play at a competitive international tournament with Wales, he will be Great Britain's talisman and leading player in Stuart Pearce's hopes of leading Team GB to gold.
Central Midfielder
The Candidates: Alex Song (age 24: 28 appearances, Arsenal), Scott Parker (age 30: 29 appearances, Tottenham) and Luka Modrić (age 26: 31 appearances, Tottenham Hotspur).
Even with the signing of Mikel Arteta, few believed that any of Arsenal's midfield could fill the vacuum of Cesc Fàbregas – let alone the 'clumsy' Alex Song. However, in part due to Arteta assuming the role of pivote, Song has had a remarkable coming of age season: playing sumptuous lofted through balls, improving his discipline somewhat and leading Arsenal's midfield assists with ten in the Premier League. It is safe to say that Song is well on the way to evolving from an unconvincing mediano to a deft regista.
Luka Modrić behaved admirably when it came to what seemed an inevitable move to Chelsea – with the Croatian refusing to go on unofficial strike, a la Dimitar Berbatov in 2009 – and there is no doubting that Chelsea's troubles this season would certainly have been eased with the signing of the badly-needed fantasista. It has been Modrić's most successful season at Tottenham, aided by Scott Parker's brilliant covering ability to allow him a more advanced role, and he has recorded a personal best of six Premier League assists and three Premier League goals (including a brilliant volley against Liverpool on 18 September) this season.
There was little hyperbole evident from Harry Redknapp when he likened Scott Parker to the great Dave Mackay, the key cog of Bill Nicholson's 1961 Double winners. Parker has been one of Tottenham's key player in their aim of returning to the Champions League. After all, Tottenham have gone from being the 13thmost successful tacklers in the Premier League to the 4th best since Parker arrived (Parker leads the individual list, with 99 successful tackles this season). After all, it is Parker that achieves the key balance in Spurs' seemingly overrun midfield and allows the likes of Bale, Modrić and Rafael van der Vaart to roam so effortlessly and effectively. An inspirational figure, embodying the commitment and bulldog spirit that English football has been so badly missing at times in recent years, it shows how far Parker has come when he was a somewhat unsurprising choice as Stuart Pearce's captain. After finally receiving worthy widespread praise, following three inspirational seasons with West Ham, Parker has already proven that his 2010/2011 Football Writers' Award was no fluke. 
Attacking Midfielder
The Candidates: Stéphane Sessegnon (age 27: 31 appearances, Sunderland), David Silva (age 26: 30 appearances, Manchester City) and Clint Dempsey (age 28: 33 appearances, Fulham).
When Stéphane Sessegnon sought a huge wage rise at PSG in 2009 and declared that "I think I am one of the best performers in the club", amid alleged interest from Liverpool, Chelsea and Manchester City, few would have believed he had much to offer – with inflated self-opinion and self-interest clearly close to his heart. However, at Sunderland, the Benin international has been a brilliantly effective team player: nobly playing out of position as a striker or attacking midfielder when required, providing mesmerising self-rotation alongside Sebastien Larsson and McClean, and recording a personal career best of eleven league assists this season.
One of the reasons why Martin Jol let Bobby Zamora leave for QPR in the inconvenient January window was because he had the most in-form goalscoring midfielder in the Premier League: Clint Dempsey. The highest goalscoring American in Premier League history, an admirable 49 goals in 178 appearances, Dempsey has become a Tim Cahill-like figure for Fulham as an unorthodox, yet incredibly well-rounded (brilliant aerial ability), striking option.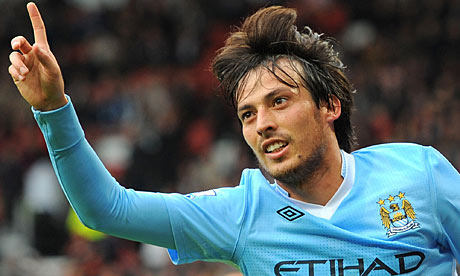 David Silva, regardless of his burnout mid-season, has been one of the stars of the 2011/2012 Premier League season. A one-time erratic and flashy winger, Silva, like Yaya Touré, has been re-invented in a new environment under Roberto Mancini. The Spaniard's start to his City career in 2010 was solid, but he initially suffered from homesickness and did not fully blossom until he was deployed as a trequartista. This position allowed him to utilise his near-unrivalled pass completion ability, rather than his occasionally inconsistent crosses. Once Mancini did this, along with the adoption of a loose 4-2-3-1, Silva thrived and is now rightly considered among Xavi, Xabi Alonso and Andrés Iniesta as one of Spain's most influential footballers. Often underrated for his fair play (in not diving), off the ball roaming and work-rate, Silva is an antithesis to the notion of flashy foreign imports being unable to handle the unique physicality (head-bandage against Stoke on 24 March springs to mind) and dynamics of the Premier League. After all, his league-record fourteen assists, with thirteen of these, remarkably, coming from open play, epitomise the free-flowing shift in Mancini's playing style this season and there is no understating City's dependence on Silva as a pivotal outlet in setting up key chances.
Striker
The Candidates: Wayne Rooney (age 26: 22 goals in 28 appearances, Manchester United), Sergio Agüero (age 23: 17 goals in 28 appearances, Manchester City), Demba Ba (age 26: 16 goals in 29 appearances, Newcastle United) and Robin van Persie (age 28: 26 goals in 32 appearances, Arsenal).
2011/2012 has been one of Wayne Rooney's best league seasons of his career, as far as goals per game ratios go (22 in 28 = 79%), and Rooney became Manchester United's sixth-highest (176) goalscorer of all time in 2011/2012 – with a realistic chance of catching Bobby Charlton on 249. Rooney's all-round game (has perfected a devastating penalty taking technique), unselfishness and importance to United's team attacks is underrated, though, and as well as his trademark tracking back, the Englishman often starts phased attacks through a side-to-side pinging cross from the halfway line and his seven assists in the league this season reflect this key asset in United's play. Rooney, who rarely looks entirely comfortable as a lone front man, has certainly benefited from the physical, yet deft and unselfish, Danny Wellbeck's emergence in the first-team and this has allowed him a freer and, sometimes, even more selfish striking role. 
The main reason why Manchester City did not miss Carlos Tévez so much, initially, was because of their signing of Sergio Agüero and this fact was evident within minutes of his debut: Agüero, who had little pre-season match practice, scored two goals and set up another in City's 4-0 win over Swansea on 15 August. Agüero's commitment, courageous bursts through defences and untrackable movement have made him one of the key reasons behind City's progress and like Rooney, he cannot be written off as a mere poacher – with a decent six assists in twenty-eight league matches.
Demba Ba – while being overshadowed by his countryman, Pappis Cisse, in recent weeks – has been the signing of the season. Operating often as an underrated number ten, Ba's brilliant form has, remarkably, come in spite of Tony Pulis – the man who rejected the chance to sign Ba before he joined West Ham in January, 2011 – referring to Ba's tender left knee as a "ticking time bomb" (owed, allegedly, to a pin scraping against Ba's left knee, when it was operated on after a fracture that Stoke's medical team believed would instigate degenerative condition). Still, eighteen months on, Ba is yet to show evidence of this – which makes one wonder what might be around the corner or how eccentric Pulis' medical team's methods were – with the Senegalese seemingly overcoming the injury troubles he endured with Hoffenheim in 2009/2010 in particular.
The most consistently in-form striker in Europe, Robin van Persie had the greatest season of his career in 2011/2012. Remarkably, the striker has stayed in pristine condition – not missing a league game all season for the first time in his career – and having replaced Cesc Fàbregas as captain, van Persie has clearly taken up the mantle of giving undying on the field commitment to getting Arsenal into the top four. Astonishingly, van Persie netted 26 of Arsenal's 62 league goals this season (42%) and without the Dutchman, Arsenal lack creativity (has eleven assists in the league this season), devastating off the ball movement and a 'technical poacher' who has glamourised goals inside the eighteen-yard box with his endless collection of volleys, pinpoint corner strikes and deft lobs. However, with van Persie following the haunting precedent of Samir Nasri, in delaying contract talks until the summer, a move to Real Madrid or Manchester City remains a possibility.
The Manager
The Candidates: Brendan Rodgers (age 39, 39 points, Swansea City), David Moyes (age 48, 47 points, Everton) and Alan Pardew (age 50, 59 points, Newcastle United).
While has Paul Lambert performed brilliantly with Norwich City, in leading them to safety, Brendan Rodgers has moulded one of the most courageous and attractive teams in the history of the Premier League – all under the pressure of having little time to prepare for 2011/2012 due to their play-off win over Reading on 30 May, 2012. Performing admirably in the transfer market – with Vorm, Steve Caulker, Gylfi Sigurðsson, Wayne Routledge and Danny Graham all proving great successes – Rodgers has cemented a philosophy (symbolised in Europe's most neat midfielder, with a 93% pass completion, Leon Britton) and playing squad that could easily be sustained and even bettered in 2012/2013. Much credit must be given to the likes of Kenny Jackett and Roberto Martinez before him, but Rodgers has taken Swansea to a whole new level.
David Moyes never fails to amaze, with his side nearly always undergoing a seemingly alarming early season slump but then peaking by spring to establish themselves as a consistent top seven team – despite their lack of serious resources in comparison to the clubs around them. Much of Moyes' success has been in building well-scouted, determined squads and not tolerating any deviation (Lescott in 2009 and Pienaar in 2011). Recognition has been forthcoming and when Tottenham Hotspur inevitably lose Harry Redknapp to England, it seems likely that Moyes would be approached about taking on a higher budget at White Hart Lane.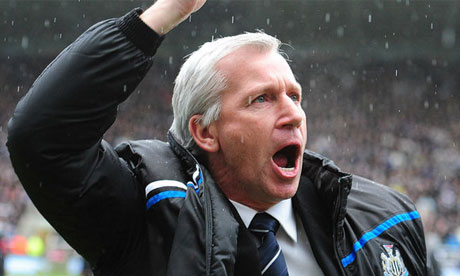 Given the manner of the popular Chris Hughton's dismissal, let alone the fact Alan Pardew had his reign cynically insured with a whooping seven-year contract, Pardew's appointment on 9 December, 2010 seemed doomed from the start. Still, he performed admirably in 2010/2011: leading Newcastle to 12th on 46 points, with the Geordies having lost 5-1 to Bolton and 3-1 to West Brom in the two games before he took over, but it seemed the summer of 2011 would prove pivotal to his long-term prospects. Having lost Andy Carroll in January, 2011, with little of that money made available to him despite promises from Mike Ashley, Pardew then saw Joey Barton and Kevin Nolan sold by the club against his will.
However, rather than panicking, Pardew – along with chief scout, George Carr – carefully assembled a host of relatively cheap signings on long-term contracts and this new (the days of Albert Luque, Michael Owen and Mark Viduka are clearly over) policy has worked wonders for Newcastle. Yohan Cabaye, Demba Ba and Papiss Cissé (£10 million will prove a brilliant piece of business) have been inspirational and David Santon and Sylvain Marveaux will prove great signings once they adjust to English football and recover from injury respectively. While many will cringe at Pardew – in his distinctive Wimbledon accent – referring to the Geordies as "we", there is no doubting the fantastic job he has done in not only stabilising Newcastle, but also in leading them to a possible top four finish.
The Nominees Round-Up
5 Manchester City
5 Tottenham Hotspur
4 Manchester United
4 Newcastle United
3 Arsenal
3 Chelsea
2 Everton
2 Sunderland
2 Swansea City
1 Liverpool
1 Fulham