Not unique to Italy, Co-Ownership is a system whereby two clubs own the contract of a player jointly – each having a half share, although the player is only registered to play for one club. It is known as "compartecipazione" and is also common in Argentina, Chile and Uruguay.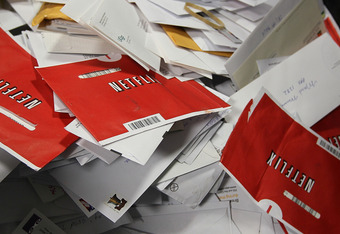 "Aaaaargh!!!!!!"
Its benefits seem to be mainly for a smaller club, who would be unable to buy a player outright, but owning half gives them greater control over their squads than a loan. Big clubs often insert half a players rights in order to buy a player from these clubs.
There are number of high profile cases where clubs made real errors of judgement which ended up costing them large sums to rectify, the biggest of which probably concerns Brazilian striker Adriano. In 2002 Inter "sold" half his rights to Parma for £4 million only to see him score 22 goals in 36 league appearances. Buying back that same share cost Inter £13.5 million.
FIGC rules dictate these agreements must be in place for a minimum of two years, and have strict guidelines. Every year, towards the end of June (in 2010 the deadline is June 25) clubs must renew these deals. This usually sees a rush of confirmed deals ahead of the deadline, as failure to agree by then sees the players rights go to a blind auction between the clubs involved. In Italy this is known as "going to the envelopes".
Bonucci: Stuck in the middle
Directors hate the thought of losing a player for less than market value, or being outbid for a player they wish to keep, and therefore do all they can to avoid the process. A few years ago Fiorentina, back in Serie A after their demotion to the lower leagues paid £13.5 million for half shares in Giorgio Chiellini, Fabrizio Micolli and Enzo Maresca only to lose all three for £6.7 million at auction a year later. Their precocious financial state prevented better bids and Juve took full advantage.
Fiorentina benefited in the case of Danish International Martin Jorgensen, who they signed for virtually nothing after Udinese bid £0 for him at "the envelopes". Both examples show club management are right to fear this part of the process, which generally sees them do everything they can to avoid letting the deadline pass. This often sees a good player remain at a smaller club for longer than the other side would like, but it is deemed better than losing the player at auction.
Leonardo Bonucci and Domenico Criscito from the Italian World Cup Squad are both players who's co-ownership is due to expire in just over a week's time. With another 59 Serie A players also owned under this type of arrangement, and with the deadline growing ever closer, expect a raft of deals to be "confirmed" this week. There will also be a number of new deals done, all of which adds to an already interesting transfer window as everyone desperately scrambles to avoid the dreaded envelopes.
This article first appeared on the il Tifosi blog